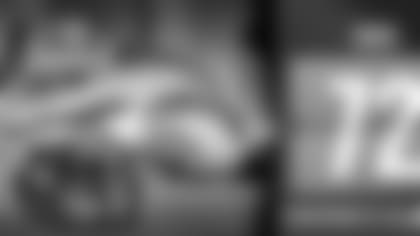 The clock is ticking, Eagles fans.
On April 30th, the NFL Draft will kick off from Chicago, as NFL Commissioner Roger Goodell announces the latest class of NFL talent. To make sure that you're all set for when the Eagles are on the clock for the first time, we're counting down each day with look at each number from 100-1 and the significance that the number holds in Eagles history.
Without further ado, let's continue the countdown … The Eagles' longest passing play of the year was a 72-yard connection between quarterback Mark Sanchez and wide receiver Jeremy Maclin on Dec. 14 in the Week 15 matchup with the Dallas Cowboys. Trailing 21-10 at halftime, the Eagles' defense stopped the Cowboys on the first drive of the third quarter, and then Sanchez found Maclin short on the right sideline. Maclin ran past one defender and serpentined down the field for a 72-yard gain.
Running back Chris Polk scored on a one-yard touchdown run on the very next play to pull the Eagles within four points. While the Eagles would go on to take the lead on a Darren Sproles run, we unfortunately know how the game played out. But Maclin's 72-yard catch-and-run was yet another electric play from an always-electric offense. First Eagle To Wear No. 72: OT/DT Hodges West (1941)
Eagle Currently Wearing No. 72: DE Cedric Thornton (2011-present)
DT Jess Richardson (1953-1961)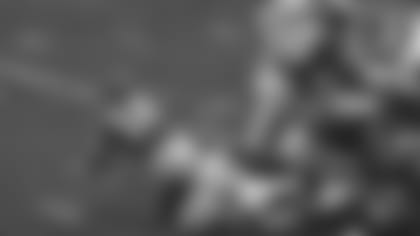 Selected in the eighth round of the 1953 NFL Draft, back when drafts had just 12 picks in each round, defensive tackle Jess Richardson built a long, successful career in his hometown of Philadelphia. Fresh off an Orange Bowl win at the University of Alabama, the Roxborough High School graduate came in as a rookie in 1953 and started all 12 games his rookie year.
Over eight seasons with the team, Richardson missed just one game, starting the other 97. He made the Pro Bowl in 1959, the first and only Pro Bowl selection of his career, and was a member of the Eagles' 1960 NFL Championship team.
After eight years with the Eagles, Richardson headed to the American Football League's Boston Patriots for three years before retiring in 1964. A warrior of a past era, he was the last lineman to have played without a face mask.