The clock is ticking, Eagles fans.
On April 30th, the NFL Draft will kick off from Chicago, as NFL Commissioner Roger Goodell announces the latest class of NFL talent. To make sure that you're all set for when the Eagles are on the clock for the first time, we're counting down each day with look at each number from 100-1 and the significance that the number holds in Eagles history.
Without further ado, let's continue the countdown … The No. 61 has a number of draft implications for the Eagles. In 2011, the Eagles used the 161st overall pick to take G/C Julian Vandervelde, who just so happens to wear No. 61. Former tight end L.J. Smith was also selected 61st back in 2003.
But the ultimate 61st overall pick is none other than Brian Dawkins. yes, that's right, Weapon X was taken by the Eagles 61st overall in the 1996 draft out of Clemson. I'd say that pick worked out pretty well. Oh and by the way, the Eagles took a wide receiver named Harold Carmichael, who turned out to be the greatest wide receiver in team history.
A strong case can be made that No. 61 is the best draft related number in franchise history. First Eagle To Wear No. 61: G Tony Cemore (1941)
Current Eagle Wearing No. 61: G/C Julian Vandervelde (2011-present)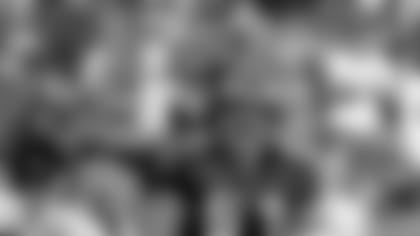 After four seasons with Cleveland/Baltimore, center Steve Everitt hit the open market as one of the top free agents available. The Eagles were quick to sign the veteran to a contract to boost their offensive line.
The University of Michigan product played three seasons in Philadelphia from 1997-99, anchoring an offensive line that produced three straight 1,000-yard rushers (Ricky Waters and Duce Staley twice).
Everitt played just four games with the St. Louis Rams in 2000 before retiring. Never one to shy away from expressing himself (both on and off the field), Everitt's passion led to solid eight-year career.
In his three seasons in Philadelphia, Everitt started at center in all 45 games that he appeared in.