The clock is ticking, Eagles fans.
On April 30th, the NFL Draft will kick off from Chicago, as NFL Commissioner Roger Goodell announces the latest class of NFL talent. To make sure that you're all set for when the Eagles are on the clock for the first time, we're counting down each day with look at each number from 100-1 and the significance that the number holds in Eagles history.
Without further ado, let's continue the countdown… Darren Sproles rushed for six touchdowns in 2014.
Sproles was dynamite in the Eagles' offense, and his six rushing touchdowns weren't only a career best, but they were twice his previous best of three rushing touchdowns set in 2009. First Eagle To Wear No. 6: T Jim MacMurdo (1934-37)
Most Recent Eagle To Wear No. 6: K Alex Henery (2011-present)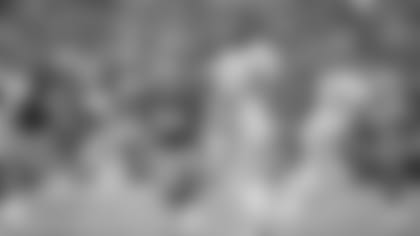 Walter Andrew Brister III, or Bubby as you may know him, served as the Eagles backup quarterback during the 1993 and 94 seasons. After seven seasons with the Pittsburgh Steelers, Brister headed to Philadelphia to serve as Randall Cunningham's backup. When Cunningham was injured in 1993, Brister started eight games, leading the Eagles to a 4-4 record which included primetime wins over Dallas and San Francisco on Monday Night Football. He started 10 games in two seasons with the Eagles, winning four of them. He threw 16 touchdowns and just six interceptions during his time in Philadelphia.
Brister started just 75 games over his 14 year career, but he was known as a reliable backup over the course of his career. One of his final stops was in Denver, where he lead to the Broncos to four wins in four starts while playing for an injured John Elway.
Brister retired following the 2000 season with two Super Bowl rings to his name.