The clock is ticking, Eagles fans.
On April 30th, the NFL Draft will kick off from Chicago, as NFL Commissioner Roger Goodell announces the latest class of NFL talent. To make sure that you're all set for when the Eagles are on the clock for the first time, we're counting down each day with look at each number from 100-1 and the significance that the number holds in Eagles history.
Without further ado, let's continue the countdown… Defensive tackle Fletcher Cox scored his first career touchdown in 2014, returning a fumble in Week 1 against Jacksonville. The 17-yard scoop and score sealed the win for the Eagles and also jump-started Cox's remarkable third season in the NFL. First Eagle To Wear No. 17: WR Joe Carter (1933-40)
Most Recent  Eagle To Wear No. 17: WR Arrelious Benn (2013-2014)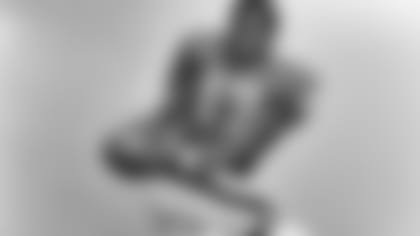 Simply put, Harold Carmichael is the greatest receiver in Eagles history.
A seventh-round pick out of Southern University in 1971, Carmichael possessed a skill/size combo that had never really been seen before in the NFL. Standing at 6-8, Carmichael is believed to be the tallest receiver in NFL history, and he used his size to his advantage throughout his Eagles career, catching 590 passes for 8,985 yards and 79 touchdowns- all franchise records.
Carmichael was named to four Pro Bowls and three All-Pro teams as an Eagle. After his playing career was over, he returned to the Ealges first as the Eagles Director of Player Development and Alumni, then the team's Fan Engagement Liaison. Earlier this month, the Eagles officially announced Carmichael's retirement, but fans are sure to still see No. 17 around the team facility and stadium from time to time. Harold Carmichael will always be a huge part of the Eagles family.