Head coach Chip Kelly is as excited as all Eagles fans are to see the players put on the pads for the first live-hitting practice this Sunday at Lincoln Financial Field. Still, there is plenty for Kelly to analyze during the first few days of full-team practices at Training Camp - especially at the quarterback position.
"I just want to see those guys go out there and compete and watch film, see what decisions they are making, where they are putting the ball, are they accurate with what they are doing, did they make the right decisions," Kelly said following Friday's practice.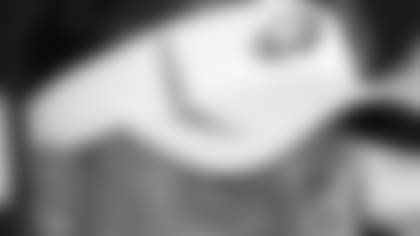 Quarterbacks Nick Foles and Michael Vick split reps with the first-team offense. Even with all of the spring camps and the first week of Training Camp, Kelly does not have a good idea of what his quarterbacks can do because of the lack of hitting.
"We're not going to make any decisions based on the practices at the NovaCare. We need to get into the Linc and tee off on them and try to come after them," Kelly said. "There's a lot of quarterbacks that can look pretty when they're standing back there wearing a red jersey, but when you take the red jersey off and it's live and full-go; they become different guys. We're going to have to see those guys in the heat of battle."
This will be important as Kelly sprinkles the read-option into his offense. When executed, the quarterback will encounter many situations where it's him against a defender and a quick decision must be made - go for more yards, and risk the hit, or live to play another down. Kelly tries to make this quandary easy for his quarterbacks.
"The mantra is touchdown, first down, get down," Kelly said. "I don't want them taking hits. I don't want them running people over. I also don't want them to hook slide when there's 7, 8 more yards that they can gain. It's just trying to get a feel for how far they can go.
"If you've got open grass and there's nobody in front of you, hopefully you'll run all the way. The first one is touchdown. If you can go 60 yards and run it in, God bless you. We're not telling them to hook slide. We're just telling them that when contact is imminent, our guys are not 250-pound bowling balls. They're going to run you over. They have to understand the best ability is durability. They have to go out and play the next snap."
Kelly understands that the amount of times the read-option will be used depends on the quarterback. He joked that if he runs it 20 times in a game with Foles that he should be fired. Knowing what each player on the roster does well is also part of this evaluation process.
"We've got to figure out who our quarterback is before we understand the direction of where our offense is going," he said. "What part of the menu are we ordering from?"
Sunday will mark the next phase of the quarterback competition when the live hitting begins. Again, Kelly is in no rush to make a decision when he doesn't have all of the necessary info at his disposal.
"I think there is more satisfaction when you actually go out and win something more than something is handed to you," Kelly said. "It's a fun thing to watch, honestly."