Turnovers have told the story of the Arizona Cardinals' defense this postseason. The team has forced nine of them – six last week against Carolina – and it's allowed them to comfortably – surprisingly – advance to this Sunday's NFC Championship Game.
Ask Eagles offensive coordinator Marty Mornhinweg, and the Cardinals simply want it more now than they did back in November, when they lost 48-20 at Lincoln Financial Field.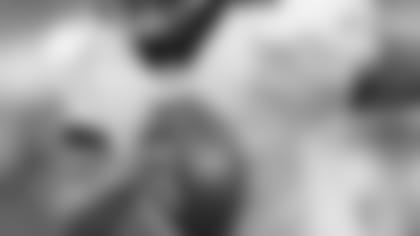 QB Donovan McNabb
"You know what it is? They are just playing aggressive, fast, turn-it-loose football; unafraid to make a mistake," he said. "They've stopped, really, two of the top three running teams in this league (Atlanta and Carolina) and they've done a heck of a job. It's more attitude than anything else."
By the time the Cardinals rolled into Philadelphia on Thanksgiving night in Week 13, they practically had the weak NFC West all but wrapped up, guaranteeing them, at the least, the No. 4 seed they currently boast. The Cardinals lost four of their last six regular-season games, still enough to post a division-winning 9-7 record. But, for all intents and purposes, it was assumed they had limped into the playoffs.
Either somebody forgot to remind Arizona, or Atlanta and Carolina actually believed it. Thus far, the Cardinals have produced five sacks, seven interceptions, two fumble recoveries and two playoff wins – one more than they've had total since 1947.
So the high-flying Cardinals are keeping pace with the other three NFL semifinalists by playing stout defense. Good strategy.
"Much of it is just that mentality and that attitude – and they are fast. They are a very fast, fast team," Mornhinweg said. "They are playing championship defensive football."
So, Mornhinweg said, the Eagles have to keep improving offensively. And, like the Cardinals' defense, they have to be able to stay focused enough to be explosive.
"We want to chase perfection. However, we are unafraid to make mistakes – when you're a little bit scared of making mistakes, you can't play fast," Mornhinweg said. "So, we want to play fast and have that mentality."