I felt pretty good after the game against Pittsburgh. In the first drive, the Steelers moved the ball a little bit, but after that they got conservative. Even on that first drive, we generated some good pressure. We had an offsides penalty that we got on third down, but I felt like the pressure packages were going well. We have a good game plan this week too, so I'm excited about playing the Bears.
We want to play well against Chicago. This is a big game for us. The Bears are a good team. Their record doesn't really indicate how good a team they really are. How they run the ball, how they control the tempo of the game, it's going to be a good challenge for us. We're looking forward to it.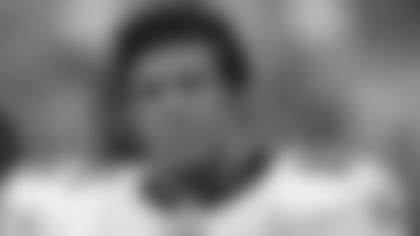 LB Stewart Bradley
Hopefully, we play as good on the road as we do at home. We pride ourselves on being a good road team. We have an opportunity to show it this Sunday. We hopefully will take advantage.
As far as preparing for Matt Forté, we have three games to go off of which is a pretty good indicator, almost a quarter of a season, so we've seen what he can do. He's got good feet. He makes guys miss when they try to go low on him, so it's going to be a challenge.
The best part about playing football is winning. I like to play the run. I like to blitz. I like to play the pass, so I like the variety that the linebacker position offers.
I didn't really see Westbrook get hurt at first. Obviously you don't want that to happen, but I knew Buck was going to do a good job once he got in there.
Juqua Parker is a good player. It's just a matter of time before the defensive linemen get their numbers because they've been playing well all season.