Is your March Madness bracket already busted? Don't worry, you aren't alone.
But if your NCAA basketball bracket results are getting you down, it's time to focus on the only bracket that matters to Eagles fans- the Bird Bracket.
Starting last week, we selected 32 current and former Eagles to go head to head in a matchup of franchise greats, and we asked the fans to select the winner.  The first round of voting has come to a close, and we're down to our Sweet 16. Here's a look at some of the highlights from the first-round voting and a preview of our Division Semifinals.
In our Record Holders bracket, none of the matchups ended up being a particularly close race. Wilbert Montgomery, Jerome Brown, Randall Cunningham and Troy Vincent advanced with an average margin of victory of 2,740 votes.
Things get interesting in the second round of the bracket. Wilbert Montgomery, the Eagles' second all-time leading rusher faces off with Jerome Brown, one of the most dominant defensive players to ever don Kelly green.  The winner of that matchup meets the winner of Randall Cunningham and Troy Vincent. If the electrifying former Eagles' signal-caller can advance past Vincent, we could see a matchup of former teammates in the Division Final between Jerome Brown and Randall Cunningham.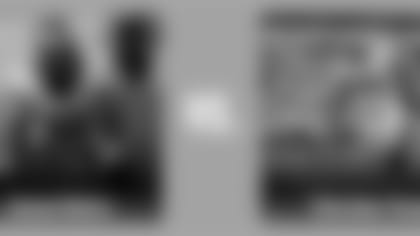 Moving on to the Current Eagles bracket, the first round results were much closer. Jason Kelce knocked off Brent Celek by just over 200 votes. Fletcher Cox handled Darren Sproles, Jason Peters outlasted Connor Barwin and Jordan Matthews pulled what might be considered a mild upset by defeating Malcolm Jenkins by close to 1,000 votes. We get a battle of the trenches up next as Kelce faces off with Cox in a battle of young up-and-comers, along with a matchup of youth versus experience in Matthews and Peters.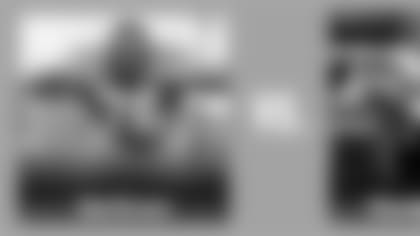 Moving over to the Eagles' Hall of Fame bracket, there were no major upsets to be found. Intimidating tackle Bob Brown sent Earle "Greasy"  Neale home early, while Chuck Bednarik, Steve Van Buren and Reggie White all advanced easily. A possible Division showdown between Bednarik and White awaits, a possible matchup featuring two of the defensive titans to ever play in Philadelphia.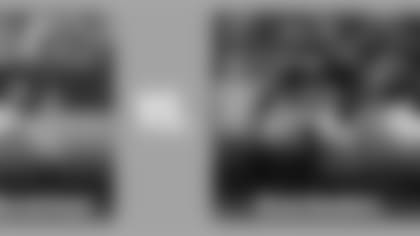 The Record Holders bracket produced the largest and smallest margins of victory in the entire first round of voting. Harold Carmichael squeaked by David Akers by just 16 votes… 16! The final voting numbers from Brian Dawkins' matchup with Bill Bradley, well, they weren't quite as close. Always a fan favorite, Dawkins racked up 4,028 votes compared to Bradley's 47. Dawkins is Bird Bracket's Kentucky, a participant that could be on the path to the Championship game barring a major upset.
Mike Quick and Donovan McNabb handled Eric Allen and LeSean McCoy, respectively. Carmichael meets Dawkins in the next round, creating a matchup of two of the most beloved Eagles in franchise history. The other most intriguing matchup of the second round appears to be Cox-Kelce in the Current Eagles bracket, although Steve Van Buren could give Reggie White a tough battle as well.
How will all of the results shake out? Only you can decide by voting today.