Two weeks ago, Eagles president Joe Banner never imagined Michael Vick suiting up in midnight green. But when head coach Andy Reid mentioned the idea on August 6 of acquiring the services of the three-time Pro Bowl quarterback, that set in motion a whirlwind weekend of discussions and research that led to initiating talks with Vick's agent Joel Segal last Monday.
Late Thursday night, the deal was consummated as Vick inked a one-year deal to become the latest member of the Eagles organization. Banner confirmed that none of this year's salary is guaranteed and the team holds an option for a second year with a limited amount of guaranteed money.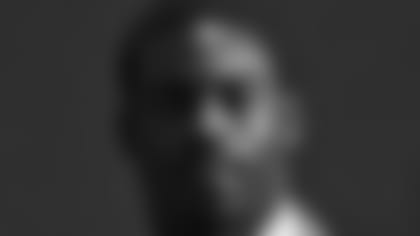 Banner is putting his faith in Vick
Banner is certainly not surprised by the swift and emotional reaction from people of all walks of life, both positive and negative. Vick has been out of football since 2006 and was handed a 23-month sentence in 2007 for his involvement in financing a dogfighting operation. As the Eagles have exhibited throughout Banner's tenure with the team, not every decision is going to be an easy one.
"You can't be afraid of taking risks," Banner said. "Clearly there's risk in this. We thought about it carefully. We researched it carefully. We came to make an informed decision. The upside on the field is potentially huge. We think he is one of the most premier players at one of the most important positions on the field.
"I hope those people (who criticize him) will give him a chance to prove that the actions he says he's going to take on he will and that he'll be a positive in society. If he doesn't live up to his commitments, he should be judged harshly. For we will be judged harshly for making the decision to bring him in."
For a team that already had Super Bowl aspirations at the start of training camp, it is fair to ask what does Vick bring to the table that would outweigh the added media presence and potential scrutiny from fans and community organizations. Again, while Vick is a Pro Bowl talent, he is 29 years old and no one knows the physical condition that he's in right now. Banner provided a glimpse into the excitement that Vick could add to this offense.
"Andy has some very exciting ideas," Banner said. "This will be very dramatic."
The one area where Banner was not concerned is Vick's impact on the locker room. Banner said that he had a good reputation in the locker room with the Falcons. Banner cited Vick's close friendship with Donovan McNabb, who lobbied the team to sign him. Even Vick admitted during his introductory press conference that he's willing to do whatever it takes to help the Eagles win the Super Bowl.
That's the goal - to win the Super Bowl. The Eagles have made a flurry of moves in this off-season and none will be more questioned than the addition of Vick. But the Eagles are optimistic that Vick has turned his life around for the better and wants to use this opportunity with the Eagles to prove it.