Andy Reid was relieved of his duties as head coach of the Philadelphia Eagles on December 31, 2012. Reid was quickly hired by the Kansas City Chiefs and transitioned to his new surroundings. There are some noticeable differences. Eagles fans at Lincoln Financial Field on Thursday night will instantly see Reid sporting the bright color red which goes along with his nickname, Big Red. Reid also has incorporated music into his practices much like his successor in Philadelphia, Chip Kelly. The Chiefs defense employs a 3-4 alignment after Reid utilized the 4-3 base in each of his 14 years in Philadelphia.
Reid is different in a number of ways, but there is no difference in the core principles that allowed him to become the winningest head coach in franchise history. As Reid's 2-0 Chiefs prepare to travel for Thursday's primetime affair, the head coach refuses to allow any personal emotion to play a role in his return to Philadelphia.
"Once you're in this thing and you're grinding and you're getting ready for a football team, a good football team, you put all of that aside," Reid said on a conference call attended by around 40 reporters Tuesday afternoon. "I know all of the questions and all of that. ... It's not very fluffy, but that's what's real."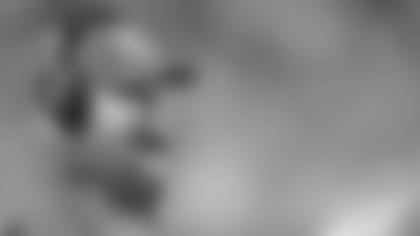 No, Reid did not start the conference call with an injury update. Yes, Reid did make a joke about food, saying that he now eats barbecue instead of cheesesteaks. Reid has been on the visiting sideline against the Eagles, but the last time was in September of 1997. That was way before Philadelphians even knew who Reid was. That was prior to the six NFC East division titles and the five NFC Championship Game appearances and one trip to the Super Bowl in Reid's 14 years. Even with all of that success, Reid and the Eagles organization knew that it was time to part ways after two consecutive seasons out of the playoffs. It was the first such occurrence in Reid's tenure.
"I thought change would be good. I thought it would be good for the Eagles and we're in the process here. It'll be good for the Chiefs," Reid said.
"Life continually changes. That's all part of it. There's certain things that you hold strong to and there are other things that you go with that might be a little bit better, that you learn from. That's no different in my shoes or in your guys' shoes."
On Thursday night, the Eagles will also honor the winningest quarterback in franchise history in Donovan McNabb, who was Reid's first draft pick in 1999. With one move, the Eagles laid the foundation for Reid's run of success.
"I think our organization felt this. We thought that he was the best. I don't know what else to say about that. The best fit for Philadelphia. The best fit for our offense. I think history has said that," Reid said of the decision to pick McNabb with the No. 2 overall selection. "The things that he did for that franchise and he had a great relationship with me, but he also had a great relationship with (Chairman and CEO) Jeffrey (Lurie) and (former team president) Joe (Banner). That pick was a win-win for everybody."
Reid is off to a red-hot start in his new city. The Chiefs needed just two games in 2013 to match their 2012 win total. Reid even did the Eagles a solid by taking down the Dallas Cowboys last Sunday for their second win. At the same time, he knows that Kelly has been impressive in his own right.
"I think Chip's done a phenomenal job. He's got great players there and he's got a great offensive mind and scheme. This is no fluke by any means or anything else," Reid said. "He's taking his personnel. He's utilized it to the best of their abilities and put out a nice product right there."
There have been a lot of changes to the Eagles roster, but on offense, which was Reid's specialty, there are only two starters who did not play for Reid - tight end James Casey and tackle Lane Johnson. Quarterback Michael Vick was signed by the Eagles in 2009 at a time when very few teams wanted to take a chance on him. Vick evolved into the quarterback who would provide Reid with his final division title and playoff appearance in Philadelphia. After struggling the past two seasons, Vick is third in the NFL in quarterback rating and has not thrown an interception.
"I loved him. I thought he was a great kid. I was so happy to see the way that he grew, more even as a person, but also as a football player. He was so open to everything that you could teach him. He's doing the same thing with Chip. He's absorbing everything and doing a heckuva job," Reid said. "He's playing as good as he's ever played."
Reid plans to keep any emotion in check until after the game on Thursday, but he knows that the fans who will cheer against his team were a big reason that he "loved every minute" of coaching in Philadelphia.
"It's a great fan base," Reid said.