The latest installment in our holiday Gift Guide series is for the littlest Eagles fan in your life. There's no such thing as being too young to love the Eagles, so make sure you get the youngsters started early. The holiday season is a great time to pick up some Eagles gear for the kids in your family to make sure that they grow up with the Eagles in their lives.
Here's a look at some suggestions for what to get for the young Eagles fans on your list this holiday season …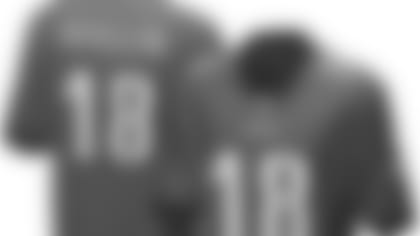 Every fan deserves to rock their favorite player's jersey, regardless of age. Let your young fan show off the fact that they're always ready to #FlyEaglesFly with an Eagles youth jersey. Whether it's Jeremy Maclin, LeSean McCoy or whomever your youngster deems as their favorite player, an Eagles jersey will have them ready for football season 365 days a year.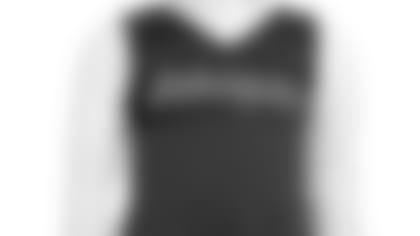 Do you know a future member of the Philadelphia Eagles Cheerleaders? Well then break out the pom-poms and get her ready to dance with her own cheerleading uniform. Throw in a trip to the Eagles Jr. Cheer clinic, and your cheering star will be ready for the sidelines in no time.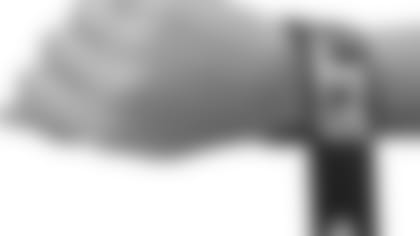 Your child will be snapping like Jason Kelce and Jon Dorenbos just like that with an Eagles Slap Bandz bracelet. Add an instant shot of Eagles pride to whatever the attire in a snap with one of these midnight green wristbands.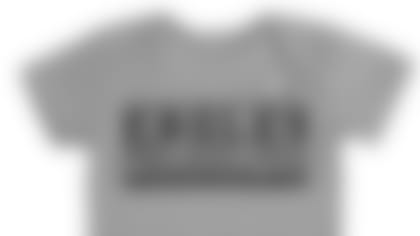 Has it been mentioned yet that it's never too early to get them started? There's a pretty good chance that your young fan's first full sentence could be "Fly, Eagles, Fly!" if they sport an Eagles onesie at an early age, all but guaranteeing they'll be an Eagles fan for life.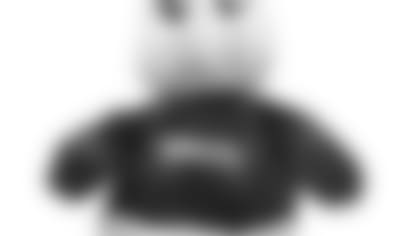 Get two great Eagles gifts for the price of one with this Revere-A-Pal SWOOP plush toy. A buddy when your child needs it or a ball to start working on their game. You'd be as beloved as Santa SWOOP if you brighten up the day for your young fan with this Eagles-loving companion.