Several key free agent acquisitions - and some notable departures - have changed the competitive landscape of the NFC East. Washington added a 6-foot-6 320-pound behemoth to their defensive front; New York, too, beefed up their defense; and Dallas released the receiver formerly known as No. 81.
And now that the initial free-agent rush has calmed down, we examine what each of the Eagles' divisional foes has done thus far in free agency. For all three, the common theme has been defense. Let's take a look today at the Redskins ...
Uncharacteristically quiet a year ago, the Redskins wasted little time acting during this year's free agency period, landing the top free agent prize in former Tennessee defensive tackle Albert Haynesworth. Although the Titans are reportedly interested in pursuing tampering charges against the Redskins, who agreed to terms with Haynesworth just five hours into the NFL's free agency period.
While some pundits are skeptical about whether Haynesworth was worth the reported seven-year, $100 million deal, it does not diminish the on-field impact Haynesworth figures to have on a Washington defense that ranked tied for 28th in the NFL in sacks with 24.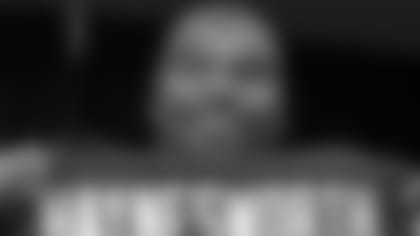 Redskins DT Albert Haynesworth
Haynesworth reached opposing quarterbacks a career-high 8 1/2 times last year and has 24 sacks in seven NFL seasons since the Titans drafted him in the first round in 2002. However, he hasn't played a full season since his rookie year because of various injuries. He is also known for being slapped with that highly-publicized five-game suspension for swiping his cleated foot over Dallas center Andre Gurode's face in 2006.
Haynesworth's presence was expected to enhance Washington's anemic pass rush, especially the play of veteran ends Jason Taylor and Andre Carter, who managed 7 1/2 sacks between them in 2008. Unfortunately, Washington will never know because the team released Taylor. The Redskins also watched unrestricted free agent defensive end Demetric Evans sign with the 49ers. The team did, however, make a contract offer to defensive lineman Phillip Daniels, a 13-year veteran who missed the entire 2008 season after he suffered a knee injury on the first day of training camp last July.
In the secondary, Washington made a move it believes should help improve on its 18 takeaways in 2008, a mark that ranked 28th in the league.
The Redskins released veteran cornerback Shawn Springs in a salary-cap move, and re-signed cornerback DeAngelo Hall just before he would've become a free agent. Hall had five interceptions last season, including two with the Redskins after joining them midway through the season.
With the release of Springs, who some may argue is better than Hall, Washington's new starting cornerback tandem figures to be Hall and Carlos Rogers.
Washington's other notable additions include the return of guard Derrick Dockery and the signing of former Eagles punter Dirk Johnson. In terms of subtractions, linebacker Marcus Washington was released.