*Several key free agent acquisitions - and some notable departures - have changed the competitive landscape of the NFC East. Washington added a 6-foot-6 320-pound behemoth to their defensive front; New York, too, beefed up their defense; and Dallas released the receiver formerly known as No. 81.
And now that the initial free-agent rush has calmed down, we examine what each of the Eagles' divisional foes has done thus far in free agency. For all three, the common theme has been defense. Let's take a look today at the Cowboys ...*
Dallas' philosophy of addition by subtraction could actually benefit the Cowboys. With the departure of the ultra-productive yet always controversial Terrell Owens, owner Jerry Jones believes he made giant strides in restoring team chemistry and solving some problems in the locker room.
The Cowboys' late-season collapse, capped by the season-ending dismantling in Philadelphia, prompted talk that a new attitude was needed. Jones backed that up with the release of No. 81, who has been known to divide a locker room or two. This time, it was reported infighting with quarterback Tony Romo, tight end Jason Witten and offensive coordinator Jason Garrett that spelled Owens' fall from grace.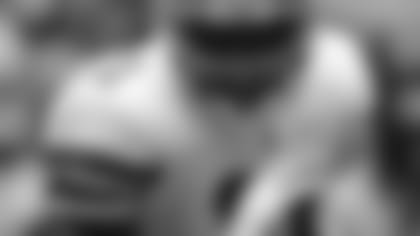 Without T.O., Roy Williams will become the focal point of the Dallas offense
Owens put up big numbers in Dallas, but he was unable to help the Cowboys win a playoff game, extending their streak of years without a playoff win to 12.
With Owens gone, Dallas can focus on running its offense and not have to worry about pleasing a specific player with a certain number of looks or touches. At receiver, Dallas will look to former Lions standout Roy Williams, who led the NFC in receiving yards in 2006. There's also Sam Hurd, Patrick Crayton and Miles Austin, plus Witten, one of the game's best pass-catching tight ends.
At quarterback, the team released veteran Brad Johnson, who struggled in relief of Romo last season. To replace Johnson, the team acquired Jon Kitna from the Lions in exchange for cornerback Anthony Henry.
Speaking of defense, Dallas released cornerback Adam Jones and safety Roy Williams while linebacker Zach Thomas and defensive tackle Tank Johnson are looking for work elsewhere as unrestricted free agents.
The Cowboys did add veteran linebacker Keith Brooking, a five-time Pro Bowl selection and Atlanta's leading tackler each of the last eight seasons. Brooking will be reunited with Dallas head coach Wade Phillips, who will add the title of defensive coordinator to his list of duties in 2009. Phillips was Atlanta's defensive coordinator from 2002-03, which, ironically, marked the two best seasons of Brooking's career. Brooking notched 139 and 144 tackles in 2002 and 2003.
To replace Canty, Dallas inked free-agent defensive lineman Igor Olshansky, who recorded 179 tackles along with 11 sacks in five seasons with the Chargers. San Diego returned the favor as they shopped in the Cowboys' front seven and agreed to terms with linebacker Kevin Burnett on a two-year deal. A second-round draft pick in 2005, Burnett was integral to the Cowboys' nickel defense and special teams unit.
With the loss of Williams, a five-time Pro Bowler as a strong safety, the Cowboys inked veteran Gerald Sensabaugh to a one-year deal. The Jaguars' starting strong safety in 2008 had 82 tackles and was tied for the team lead with four interceptions.