As offenses continue to find mismatch players and hybrid talents at wide receiver, running back, and tight end, defensive coordinators search for versatile defenders to match up with them. Enter the new breed of safeties in the NFL, and this class has a handful of interesting prospects who fit that mold.
These are the players who analysts expect to see perform best in the athletic testing portion of the workout.
Brian Branch (Alabama) – Branch started every game this season at the "star" position in the middle of the Alabama defense, where he was often matched up against receivers one-on-one. His athleticism showed up, as he consistently made plays in coverage against the best the SEC had to offer this fall. Many view Branch as a corner at the next level because of his cover skill set, and there was plenty of buzz on him coming into the year after he was labeled a Top 25 athlete in all of college football on Bruce Feldman's Freak List last summer.
Antonio Johnson (Texas A&M) – Listed at 6-foot-3, 195 pounds, Johnson is an explosive, sudden athlete who pops off the film with his movement skills. The Aggies had a bit of a down year, and Johnson's production suffered, but the tools are still absolutely there. His speed and explosiveness should remind people of that in Indianapolis.
Sydney Brown (Illinois) – A 50-game starter for the Illini, Brown's brother, Chase, is a star running back in this class, but Sydney is a hell of a player in his own right. The ultra-productive do-it-all safety stuffed the stat sheet this year in coach Brett Bielema's defense, earning First-Team All-Big Ten in the process. One of a handful of "nickel/safety hybrid" players in this class, Brown's versatility in coverage will be a strong point in his projection. The Brown family grew up in Canada before moving south to Florida, where Sydney was a state finalist in the 400-meter dash and other relays. His speed shows up on tape, and should show up on the Combine track.
Jordan Howden (Minnesota) – A 49-game starter over the course of his career, Howden has plenty of film to back up his athleticism, but if you take a gander at the Gopher's track background you'll expect to see some fireworks from him in Indianapolis. Howden was the state champion in the long jump (21.05) and was a key member of the state's first-place 4x100-meter relay team at Desert Pines High School in Nevada.
Everyone wants to get a sense of a safety's range and ability to make a play on the ball, and the Back Pedal and Transition drill is a good way to gauge that. The defensive back will start on the hash, backpedal, and flip his hips when the coach gives the go-ahead. The prospect will then do a full-on speed turn, track the ball in the air, and attack the ball at the highest point before hauling it in downfield. Some things to watch in this drill:
Fluidity from snap to finish. Starting from his pedal, his transition, and then after the catch point where he turns into a runner and sprints through the finish. You want these guys to make it look easy!
Ball skills – it's great to see these guys track the ball and finish for the interception. Obviously, this is an uncontested ball, there's no receiver there to battle with, but they are forced to try and find the ball over their shoulder, adjust their bodies, and find it at the catch point.
Here are the players who have a chance to shine in these drills:
Brandon Joseph (Notre Dame) – Joseph exploded onto the scene as a First-Team All-American back in the COVID-shortened 2020 season after netting six picks on the back end of the Northwestern defense. The ballhawk followed that up with three interceptions as a sophomore in 2021, and then transferred to Notre Dame to close out his career this fall as a junior. His propensity to take the ball away makes him a very intriguing option as a centerfielder moving to the NFL, and that skill set should be put on display in this drill.
JL Skinner (Boise State) – Skinner looks like he was built in a lab that creates free safeties. At an intimidating 6-foot-4, 211 pounds, the senior was an elite post player during his time for the Broncos, and earned First-Team All-Mountain West honors this year as a result. Skinner posted seven interceptions in the last three seasons, and his range will impress on the turf at Lucas Oil Stadium.
Ji'Ayir Brown (Penn State) – The Nittany Lions seem to have a knack for showing up at the Combine and surprising people, but Brown shouldn't catch too many folks off guard after his All-Big Ten campaign in 2022. The Trenton, New Jersey, native pulled in four picks, forced two fumbles, netted 4.5 sacks, and scored a touchdown on defense. His ball skills should show up in this drill.
These players have great stories to tell, but who has taken the most unique journey to get to this point?
Trey Dean (Florida) – Dean's story is that of versatility. The 6-foot-2, 211-pound defensive back racked up 39 starts over the course of his Gators career, stepping on campus as a four-star recruit and earning immediate playing time outside at corner. He was named to the SEC All-Freshman Team that season. The following year, in 2019, he made the transition to the nickel position, where he manned the slot for two seasons in the middle of the UF defense. Then, before the 2021 season, Dean made a further transition, switching to the safety spot for the Gators. Dean, whose cousin Ahmad Black starred in the same secondary over a decade ago, has that versatile skill set that will serve him well in transitioning to the NFL, where teams are starving for matchup players in the secondary.
Jammie Robinson (Florida State) – Staying in the Sunshine State, Jammie Robinson is another player who is unfamiliar to change. The talented slot corner/safety hybrid came to Tallahassee from South Carolina, where he was an SEC All-Freshman performer in 2019. Robinson has played both safety and nickel over the course of his career, and it wouldn't shock me if he got comparisons to Eagles safety C.J. Gardner-Johnson throughout the pre-draft process because of that hybrid skill set.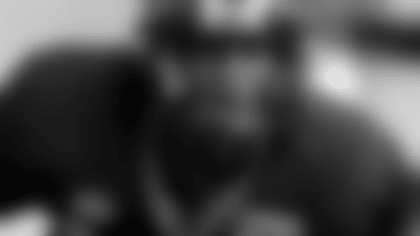 These are the players of note with a special statistic or measurement that sets them apart from their peers.
Jordan Battle (Alabama) – When Alabama fans think back to Battle's career years from now, it will be viewed as a perfect model of consistency. With 44 starts and over 3,000 defensive snaps under his belt as a member of the Tide secondary, Battle was a reliable tackler, rarely let the ball over his head in coverage, and always seemed to be where he needed to be on the back end. He also was a special teams stalwart in Tuscaloosa, turning in 656 snaps in Alabama's core special teams units, more than any defensive back in attendance in Indianapolis.
Chamarri Conner (Virginia Tech) – Another DB with an illustrious career, ACC offenses are going to be thrilled that Conner is no longer patrolling the Hokie secondary. The senior started 48 games for Va Tech, cementing himself as a playmaking safety and feisty nickel corner in the process, and this guy is ALWAYS around the ball. One thing I always look at for safeties is how many "impact plays" they make, combining tackles for loss, sacks, and forced fumbles. No safety at the Combine this year has more on his resume than Conner (32.5).
Everyone else who will take part in the events in Indianapolis (in alphabetical order):
DeMarcco Hellams (Alabama), Ronnie Hickman (Ohio State), Brandon Hill (Pitt), Anthony Johnson (Iowa State), Tyreque Jones (Boise State), Jartavius Martin (Illinois), Kaevon Merriweather (Iowa), Rashad Torrence (Florida), Daniel Scott (California), Chris Smith (Georgia), Jason Taylor (Oklahoma State), Jay Ward (LSU)
We get to read all about the measurements for all these players over the next few weeks ... but wouldn't it be nice to have some context? What is considered a "good" 40-yard dash time? What about arm length? The broad jump? Here's what the average player drafted at each position has looked like over the last decade (based on my own personal research).
Arm Length: 3158 (31 5/8")
Unofficial 40-Time (Stopwatch): 4.51
Official 40-Time (Laser): 4.53