Many analysts are excited about the group of offensive linemen in this draft. Several players are in the first-round mix of mock drafts with potentially three tackles being named in the Top 10 of the draft overall. Here are some of the names you should know heading to Indianapolis.
These are the players who analysts expect to see perform best in the athletic testing portion of the workout.
Evan Neal, Alabama – When a player earns the No. 1 spot at the top of Bruce Feldman's annual "Freak List" piece, you take notice. At 6-foot-7, 350 pounds, Neal has truly unique movement skills, explosiveness, and lower-body power for the position at that size. In a lot of ways similar to former first-round pick Tristan Wirfs did in 2020, Neal should wow in Indianapolis, particularly in the jumps and in the first 10 yards of the 40-yard dash.
Tyler Linderbaum, Iowa – Speaking of Wirfs, let's talk about his former Hawkeye teammate in Linderbaum, the only player to pin the Bucs All-Pro right tackle as a wrestler in high school. Linderbaum is undersized at 6-foot-3, 290 pounds, but he's a unique athlete who can make a living out in space on the move in the run game and has very light feet in pass pro.
Ikem Ekwonu, N.C. State – Ekwonu is best-known for his monstrous blocks where he devastated defenders at the point of attack in the run game time after time after time after time. With those highlights going viral, he's known as more of a run blocker than an athletic pass protector, but don't forget that Ekwonu not only participated on his high school track team, but he was the anchor of the relay team! Ekwonu is an impressive athlete.
Bernhard Raimann, Central Michigan – Raimann also happens to be one of the best stories in this class as a foreign exchange student from Austria, but his athleticism will be put on display at this event. A converted tight end who played receiver in high school, Raimann made the move to offensive line in the midst of the pandemic and added a ton of good weight while maintaining his impressive movement skills. He should test well across the board.
Cameron Jurgens, Nebraska – A converted tight end who made the move to the offensive line when arriving on campus, Jurgens became the first freshman to start at center for the Cornhuskers in more than 50 years. Expect Jurgens to jump out of the gym and impress across the board in all athletic testing.
Rasheed Walker, Penn State – A nasty run blocker with athletic traits, Walker started the last three seasons for the Nittany Lions on the blind side. He has impressive athletic qualities that are sure to show up on the turf in Indy, especially given the performances of recent Penn State prospects at this event. Walker is an athletic tackle, and he'll put every ounce of that on display.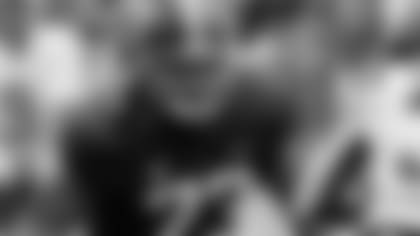 Coaches are looking to put stress on these big-bodied blockers, and one of the best ways to do that is to get them on the move. One of the best drills to accomplish that is the Wave Drill, which is done not only with the offensive linemen, but with the defensive linemen as well. Players will start laying on their stomachs before popping up and taking direction from a coach on moving forward, backward, left, or right as quickly as possible before finishing through the goal line in a sprint. Some things to watch during these drills:
• Players will try to get away with guessing when the coach is about to give the next direction, so expect to see the coach yell at a couple of the first prospects in line to not guess and to wait on their commands.
• This drill is great at pointing out players with great reaction quickness and twitch. How fast do the players respond and is there any wasted movement when they change direction? Then look for a strong, urgent finish to close out the rep!
Here are the players who have a chance to shine in these drills.
Charles Cross, Mississippi State – Regarded by some analysts as the best pure pass protector in the class, Cross has extremely light feet and should impress in all of the position-specific drills, but the Wave Drill in particular should be a shining moment for the likely first-round selection.
Max Mitchell, Louisiana – The senior tackle started on the right side each of the past two seasons but has experience playing three of the five positions along the offensive line. At 6-foot-5 and just under 300 pounds, he has light feet and should do well in these drills.
Kenyon Green, Texas A&M – Green is a quick-footed athlete who is rarely on the ground, signifying his balance and body control on the field. At 6-foot-4, 325 pounds, Green has the ideal build for a guard but has played snaps at all five offensive line spots in college.
Dylan Parham, Memphis – Parham is a loose, fluid athlete who flies out of his stance and excels on the move. A former teammate of Eagles running back Kenny Gainwell, Parham's athleticism stands out along the offensive line. It's no surprise that he showed up on campus as a tight end. His light feet will impress in the Wave Drill.
Nicholas Petit-Frere, Ohio State – The former No. 1 tackle in the country coming out of high school, Petit-Frere made an impact right away for the Buckeyes on the field. Petit-Frere has impressive movement skills. Most analysts expect him to test well in Indy, but if he blows the doors off the workout like some think he could, it would do wonders for his stock.
All of these players have great stories to tell, but who has taken the most unique journey to get to this point?
Trevor Penning, Northern Iowa – A physically imposing lineman at 6-foot-6, 330 pounds, Penning packs a punch on contact and plays every rep like someone insulted a close family member just before the snap. A tough, competitive blocker who brings an intense play personality to the field, it should come as no surprise that Penning actually watches the horror movie Saw in the locker room before taking the field on gamedays. That is easily one of my favorite fun facts of any prospect in this year's draft.
Sean Rhyan, UCLA – Rhyan has a fun background. Before starting all three years on the left side of the UCLA offensive line at left tackle, Rhyan was an outstanding rugby player in the state of California, qualifying for the Olympic feeder team in high school before settling into his focus on football (oh, he set his school record for the shot put as well). Rhyan's father was a standout in the Motocross arena, and HIS father was a professional boxer.
Vederian Lowe, Illinois – It's easy to root for a guy like Lowe, who has been an outstanding ambassador for the sport as a five-year starter for the Illini at tackle (four years on the left side). Lowe is married with two children, and adopted his younger brother after their mother passed away while he was in college.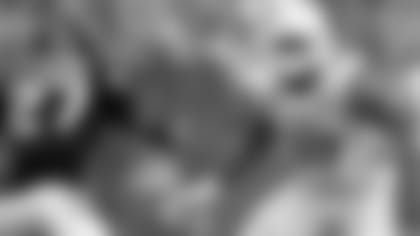 These are the players with a special tie to the City of Brotherly Love or to the Eagles that you should keep a close eye on.
Daniel Faalele, Minnesota – Standing tall at 6-foot-8 and just under 400 pounds, Faalele is a monstrous human being from Australia who had never played football before moving to America and learning the game at IMG Academy in Florida. Stop me if you've heard this story before! He took a very similar path to the sport as Eagles left tackle Jordan Mailata, and the two missed each other at IMG by just a few months in 2018, with Mailata being drafted in April while Faalele was recruited to Minnesota that spring.
Zion Johnson, Boston College – The Senior Bowl Practice Player of the Week, Johnson starred at guard for BC while also showing position flexibility in college (where he started 2020 at left tackle) and in Mobile (where he took the majority of his snaps at center). Johnson is a good athlete who should test well, perform well in drills, and is poised to be one of the biggest standouts in Indianapolis. A Bowie, Maryland, native, Johnson attended Riverdale Baptist high school, where he was teammates with Eagles cornerback Zech McPhearson.
DK Kinnard, Kentucky – Kinnard has been a long-time starter for the Wildcats on the right side as a powerful road grader in the run game. A two-time All-American up front, Kinnard originally hails from Ohio, where he attended powerhouse high school St. Ignatius, the same school as Eagles Defensive Coordinator Jonathan Gannon.
Abe Lucas, Washington State – Standing at 6-foot-6, 322 pounds, Lucas is your throwback right tackle with his bruising frame and natural play strength on contact. A three-year starter for the Cougars, Lucas got his start in Pulman playing opposite Eagles tackle Andre Dillard. Lucas is no slouch athletically, either as he averaged a double-double for his high school basketball team.
Everyone else who will take part in the events in Indianapolis (in alphabetical order):
Blaise Andries (Minnesota), Ben Brown (Ole Miss), Logan Bruss (Wisconsin), Spencer Burford (UTSA), Ja'Tyre Carter (Southern), Myron Cunningham (Arkansas), Dawson Deaton (Texas Tech), Austin Deculus (LSU), Kellen Diesch (Arizona State), William Dunkle (San Diego State), Obinna Eze (TCU), Josh Ezeudu (UNC), Luke Fortner (Kentucky), Luke Goedeke (Central Michigan), Marquis Hayes (Oklahoma), Chasen Hines (LSU), Braxton Jones (Southern Utah), Ed Ingram (LSU), Cade Mays (Tennessee), Marcus McKethan (UNC), Thayer Munford (Ohio State), Chris Paul (Tulsa), Tyrese Robinson (Oklahoma), Dare Rosenthal (Kentucky), Andrew Rupcich (Culver-Stockton), Jamaree Salyer (Georgia), Justin Shaffer (Georgia), Lecitus Smith (Virginia Tech), Tyler Smith (Tulsa), Cole Strange (Chattanooga), Andrew Stueber (Michigan), Luke Tenuta (Virginia Tech), Zachary Thomas (San Diego State), Zach Tom (Wake Forest), Cordell Volson (North Dakota State), Matt Waletzko (North Dakota), Luke Wattenberg (Washington), Dohnovan West (Arizona State), Nick Zakelj (Fordham)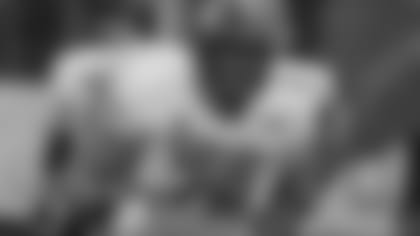 We get to read all about the measurements for all these players over the next few weeks, but wouldn't it be nice to have some context? What is considered a "good" 40-yard dash time? What about arm length? The broad jump? Here's what the average player drafted at each position has looked like over the last decade (based on my own personal research).
Unofficial 40-Time (Stopwatch): 5.19 seconds
Official 40-Time (Laser): 5.22 seconds
10-Yard Split: 1.80 seconds
3-Cone Drill: 7.77 seconds
Short Shuttle: 4.75 seconds
Arm Length: 3278 (32 7/8")
Unofficial 40-Time (Stopwatch): 5.20 seconds
Official 40-Time (Laser): 5.23 seconds
10-Yard Split: 1.78 seconds
3-Cone Drill: 7.72 seconds
Short Shuttle: 4.70 seconds