A position with a wide variety of unique body types and skill sets, the defensive tackle group will be interesting to watch in Indianapolis to see who can separate from the group. With a couple of names in consideration to go in the first round and even more on the second day of the draft, there are plenty of players to be excited about this spring on the interior.
These are the players who analysts expect to see perform best in the athletic testing portion of the workout.
Jordan Davis, Georgia – I don't know what the raw workout numbers will look like, and there's a chance that they aren't super impressive on the surface. But when you factor in that Davis is listed at 6-foot-6, 360 pounds, to see a guy move the way he does is not common. Davis won a litany of awards this fall as the top defensive player in the country and the top lineman while also being named first-team All-American.
Haskell Garrett, Ohio State – Garrett is regarded as one of the top pure 3-technique tackles in this class because of his quick first step and penetrating abilities on the interior. That explosiveness should show up in drills.
Logan Hall, Houston – There's an argument to be made that Hall should be listed in the defensive end category, but at 6-foot-6, 278 pounds, he lined up often on the interior for the Cougars and showed very impressive athleticism on the interior. An explosive, powerful athlete with smooth change of direction abilities, Hall should be one of the top testers in this group.
Devonte Wyatt, Georgia – A key cog for the Bulldogs up front, Wyatt wasn't asked to always be an upfield penetrator in that defense, but he showed the ability to be a disruptor down at the Senior Bowl. A 300-pounder with a quick first step, I'm interested to see how Wyatt's athleticism translates to the track in Indianapolis.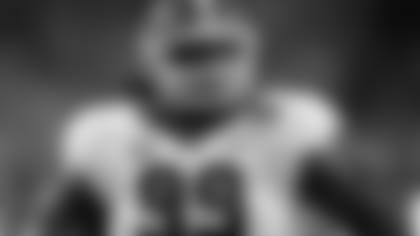 The Combine is always trying to roll out different drills to challenge prospects at every position. In 2020, one of the new drills was called the Run and Club Drill, where players are asked to run through bags in a straight line and string together a series of pass rush moves consecutively while navigating the bags. Defensive linemen have to deal with a lot of traffic on the inside, and often deal with multiple blockers on any one given play on their way to the football. One thing you may notice:
Which of these prospects eat up ground while executing their moves? You want to see the players go through the bags with speed and not have to slow down too much to get through each bag.
Here are the players who have a chance to shine in these drills.
DeMarvin Leal, Texas A&M – Leal is known for his versatility with his ability to line up at multiple techniques up front and win, but he also has the athleticism to beat blockers in multiple ways. At 6-foot-4, 290 pounds, Leal has sudden movement skills and quickness off the ball that should look good in athletic testing, but he also has the hands to look impressive in this drill.
Perrion Winfrey, Oklahoma – One of the stars of the Senior Bowl, Winfrey has the athletic traits to flash in Indianapolis as well. A quick first step will always look good, but what will help Winfrey shine in this drill is the sheer and utter violence that he plays with in every facet of his game. He could leave bruises on the pads once he's done with them.
Travis Jones, UCONN – At 6-foot-4, 326 pounds, Jones was one of the standout players at the Senior Bowl as well in large part to his heavy hands and raw power to overwhelm offensive linemen. While he's not as quick-footed as Winfrey, Jones should also put a hurtin' on those bags, and he should once again look impressive at the Combine.
All of these players have great stories to tell, but who has taken the most unique journey to get to this point?
John Ridgeway, Arkansas – Ridgeway was an important part of a good Razorback defense this fall in his first season on campus. He transferred in after being a three-year starter at Illinois State and a rock-solid player in the Missouri Valley Football Conference. At just under 6-foot-5 and 327 pounds, Ridgeway is really strong, and you can tell when you watch him that he was a standout wrestler (he won the Illinois state title in 2017). In high school, he also threw the shot put and discus and even participated in the school's bass fishing team as a freshman.
Otito Ogbonnia, UCLA – Ogbonnia is listed at 6-foot-3, 326 pounds, and has been a consistent player for the Bruins the last four seasons. When he arrived on campus, however, he wasn't necessarily known for his football prowess because Ogbonnia was an outstanding shot putter in high school, something that he continued at UCLA. The top-ranked shot putter in the country in high school, who also earned a gold medal in the discus, Ogbonnia won the U-20 national title in 2019 with a discus throw of 70'3.5".
Josh Paschal, Kentucky – Paschal racked up 84 tackles, 21.5 tackles for loss, and six sacks over the last two seasons for Kentucky and has played a ton of football for the Wildcats over the course of his career as a bit of a hybrid end-tackle. At 6-foot-3, 278 pounds, Paschal has the ability to do the same in the NFL. What's amazing about Paschal is the adversity he fought through early in his college career, as he recovered from three surgeries as a result of malignant melanoma. He made a full recovery and turned into one of the better linemen in the SEC this past fall.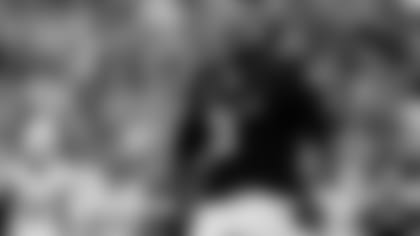 These are the players with a special tie to the City of Brotherly Love or to the Eagles that you should keep a close eye on.
Noah Elliss, Idaho – At 6-foot-4, 359 pounds, Elliss was a big-time recruit coming out of high school in Colorado, earning offers from most of the big schools in the country. He took a roundabout way to Idaho, but has now settled in as a legitimate NFL Draft prospect, cementing that status after an impressive showing at the East-West Shrine Bowl. This is just the family business for Elliss, however, the son of former NFL All-Pro Luther Ellis and the younger brother of Eagles linebacker Christian Elliss.
Zachary Carter, Florida – At 6-foot-3, 287 pounds, Carter was a very versatile piece for the Gators' defense over the course of the last four seasons as a hybrid end-tackle. Lining up both inside and outside, Carter showed the ability to be a stout run defender and savvy pass rusher, and turned that career into a Senior Bowl invite where he had a solid showing in Mobile. Carter arrived at Florida via Hillsborough High School in the Tampa area, the same alma mater of former Eagles safety and kickoff returner J.R. Reed (how's that for a blast from the past!?).
Everyone else who will take part in the events in Indianapolis (in alphabetical order):
Thomas Booker (Stanford), Matthew Butler (Tennessee), Kalia Davis (UCF), DJ Davidson (Arizona State), Neil Farrell (LSU), Jonathan Ford (Miami), Christopher Hinton (Michigan), Jordan Jackson (Air Force), Phidarian Mathis (Alabama), Marquan McCall (Kentucky), Esezi Otomewo (Minnesota), Jayden Peevy (Texas A&M), LaBryan Ray (Alabama), Eyioma Uwazurike (Iowa State)
We get to read all about the measurements for all these players over the next few weeks, but wouldn't it be nice to have some context? What is considered a "good" 40-yard dash time? What about arm length? The broad jump? Here's what the average player drafted at each position has looked like over the last decade (based on my own personal research).
Arm Length: 3318 (33 1/8")
Unofficial 40-Time (Stopwatch): 5.00 seconds
Official 40-Time (Laser): 5.05 seconds
10-Yard Split: 1.73 seconds
3-Cone Drill: 7.62 seconds
Short Shuttle: 4.62 seconds