Athleticism is at a premium in NFL secondaries, particularly at the cornerback spot. One could easily argue that no position is affected more by good and bad workouts than that one. Who will stand out in this deep class of cover corners? It's going to be fun to watch!
These are the players who analysts expect to see perform best in the athletic testing portion of the workout.
Derek Stingley, LSU – Stingley was named a first-team All-American as a true freshman at LSU in their championship season of 2019, starting all 15 games while pulling in six interceptions and 15 pass breakups. The junior has not played a full season since that point, but the tools are as good as it gets. Look for Stingley's speed, quickness, and burst to show up in athletic tests this week.
Trent McDuffie, Washington – McDuffie was a three-year starter for the Huskies in his three seasons on campus and is known for his cat-like reflexes in coverage while also being an impressive tester in the strength and conditioning program. He should pass the athletic testing with flying colors.
Kyler Gordon, Washington – Kyler Gordon has been on the radar nationally for the last three years despite only really being an every-game starter for the last two, as the buzz around his athletic profile built in the background. A three-time member of Bruce Feldman's annual "Freak List" highlighting the top athletes in college football, Gordon (6-feet, 190 pounds) is a tall, long corner with impressive fluidity and recovery speed on film. A long-time special teamer who has played multiple positions in the secondary, look for Gordon to impress on the track in Indianapolis.
Tariq Woolen, UTSA – Woolen, at 6-foot-3 and 205 pounds, is a big corner who runs like a gazelle. Near the top of the list on Feldman's annual "Freak List," Woolen has been rumored to run in the 4.3s in the 40-yard dash which, at that frame, would be remarkable. A fluid, explosive athlete with solid production who can run like that? He won't wait too long on draft weekend to hear his name called.
Jalyn Armour-Davis, Alabama – Armour-Davis played fewer than 700 snaps in his career for the Tide due to injury, but bounced back to start 11 games this fall as an All-SEC selection. At 6-foot-1, 192 pounds, Armour-Davis is an explosive athlete with impressive recovery speed that should show up in testing.
Isaac Taylor-Stuart, USC – Taylor-Stuart stands at 6-foot-2, 200 pounds, and was a high school track star in the San Diego area in high school, torching the 100-meter, 200-meter, and jumps before arriving at USC. Like Armour-Davis, he's a guy that could jump (literally) onto the national scene with an impressive outing in Indianapolis.
Kalon Barnes, Baylor – Barnes was a big-time track athlete in the state of Texas coming out of high school, where he was the state champion in both the 100-meter and 200-meter (he actually owns the state high school record in the former). The former Bear actually ran track during his time in Waco as well, starting his football career on the offensive side at wideout before converting full time to defense in 2018.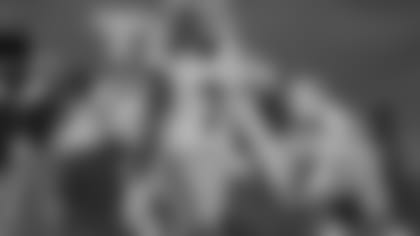 A new drill that the defensive backs saw in 2020 is called the Box Drill, where a player will backpedal, drive forward, come to balance, run back as if he's reacting to a vertical route, then break again to find the football. A couple of things to note in this drill:
• As always, these drills are designed to put stress on the prospects. After executing a couple of athletic moves on command from a coach on the field, can the player find the ball and finish at the catch point for an interception? This will indicate his comfort in reeling in any pass that comes their way in coverage.
• Before that point, however, you want to see easy change of direction and body control. Can the prospects execute these movements with good pad level; light, active feet; and a change in speed on the break. This all speaks to a player's overall athleticism, which is obviously very important when it comes to his ability to stay in a receiver's hip pocket in man-to-man coverage.
Here are the players who have a chance to shine in these drills.
Ahmad "Sauce" Gardner, Cincinnati – Gardner, listed at 6-foot-2, 200 pounds, was a shutdown corner for three seasons for the Bearcats. Regarded by many analysts as the top corner in the class, his ball skills should show up in these drills.
Andrew Booth, Clemson – Booth started just 15 games for the Tigers, all over the past two seasons, but the flashes of brilliance in every phase make him one of the most gifted prospects in the class. Booth should test well across the board, but his ball skills are what first put him on the radar, so don't be surprised to see him make some impressive plays on the ball in these drills.
Roger McCreary, Auburn – McCreary was a lockdown corner in the SEC this season and has played a lot of football against some of the top receivers in the country over the course of his career. A physical, instinctive corner with good ball skills, McCreary's reaction quickness and ability to finish at the catch point should help him shine in this situation.
Marcus Jones, Houston – Jones is one of the most dynamic return specialists in this draft, excelling as both a kick and punt returner over the course of his career with nine total touchdowns in the return game, but don't discount his defensive production either. The senior corner pulled in nine picks and 31 pass breakups over the course of his career as well, and those ball skills will show up here.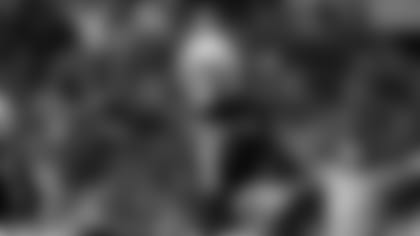 All of these players have great stories to tell, but who has taken the most unique journey to get to this point?
Coby Bryant, Cincinnati – The Thorpe Award Winner as the top defensive back in college football this year, Coby Bryant (named after the basketball legend) really took off in his fifth year on the field (as awarded by the NCAA due to the COVID-19 Pandemic). Bryant picked off a pair of passes with 11 PBUs, two forced fumbles, and a touchdown this year, earning himself an invitation to the Senior Bowl as one of the top corners in the country. This comes a year after being an afterthought in the 2021 NFL Draft class. That extra year did wonders for Bryant, who boosted his stock in a big way.
These are the players with a special tie to the City of Brotherly Love or to the Eagles that you should keep a close eye on.
Damarri Mathis, Pitt – Mathis missed the 2020 season due to injury but bounced back in a big way for the Panthers this year as a starting corner, raking in a pair of picks and taking one back to the house for a touchdown. A feisty, competitive corner, Mathis arrived on campus at Pitt to play in the same secondary as Eagles cornerback Avonte Maddox. Mathis hails from Lakeland High School in Florida, where former Eagles running back Rod "He Hate Me" Smart starred early in his career.
Tariq Castro-Fields, Penn State – Castro-Fields started 30 games for the Nittany Lions over the course of his career, where he began his career in the same secondary as Eagles cornerback Zech McPhearson. The corner duo's relationship didn't start there, however, because they actually starred together in the same secondary for Riverdale Baptist High School in Maryland as well.
Jack Jones, Arizona State – Jones is one of the most physically-gifted corners in this draft, and while he comes in a smaller package at 5-foot-10, 174 pounds, he's a dynamic athlete who can impact the game on defense and on special teams. Jones played his college ball for the Sun Devils and Head Coach Herm Edwards, a former Eagle and the hero of the original Miracle of the Meadowlands. He also played his high school ball at powerhouse Long Beach Poly in California, where Eagles legend DeSean Jackson starred as a youth.
Everyone else who will take part in the events in Indianapolis (in alphabetical order):
Montaric Brown (Arkansas), Decobie Durant (South Carolina State), Kaiir Elam (Florida), Martin Emerson (Mississippi State), Akayleb Evans (Missouri), DaMarcus Fields (Texas Tech), Cordale Flott (LSU), Mario Goodrich (Clemson), Vincent Gray (Michigan), Josh Jobe (Alabama), Chase Lucas (Arizona State), Derion Kendrick (Georgia), Zyon McCollum (Sam Houston State), Chris Steele (USC), Alontae Taylor (Tennessee), Cam Taylor-Britt (Nebraska), Josh Thompson (Texas), Jermaine Waller (Virginia Tech), Jaylen Watson (Washington State), Sam Webb (Missouri Western), Damarion Williams (Houston), Joshua Williams (Fayetteville State), Mykael Wright (Oregon)
We get to read all about the measurements for all these players over the next few weeks, but wouldn't it be nice to have some context? What is considered a "good" 40-yard dash time? What about arm length? The broad jump? Here's what the average player drafted at each position has looked like over the last decade (based on my own personal research).
Arm Length: 3148 (31 1/2")
Unofficial 40-Time (Stopwatch): 4.46 seconds
Official 40-Time (Laser): 4.49 seconds
10-Yard Split: 1.55 seconds
3-Cone Drill: 6.93 seconds
Short Shuttle: 4.19 seconds