Arrelious Benn waited all summer before he would have a chance to prove himself to the Eagles in Training Camp. So when he went down with a knee injury on the first day of practice for the veterans, the wait to get on the field turned interminable. On Sunday, after missing six practices, Benn finally returned to the practice field, feeling confident in his abilities.
"(It) feels good being out there (for the first time) since the first day when I went down," Benn said. "I'm just getting back out there and knocking a little bit of rust off. I feel like I haven't lost a step mentally, maybe a little bit of conditioning, but I'm going to get that back in a few days."
Benn, 6-foot-2, 220 pounds, is entering his fourth season in the NFL, but he has only seen limited action because of previous injury problems. Acquired by the Eagles for a sixth-round pick this offseason, Benn was anxious to take the next step in his career. Unfortunately, he's had experience working his way back from injury.
"It was frustrating but I've been through stuff, so I know how to deal with it," Benn said. "I just have to get through it, but I'm glad it happened earlier than getting ready for the Washington Redskins... It's tough, but the same kind of thing happened to me when I was in Tampa, and I was able to come back. I'm into my fourth year and I know how things go. I didn't get startled or anything like that. It's football- talent over everything."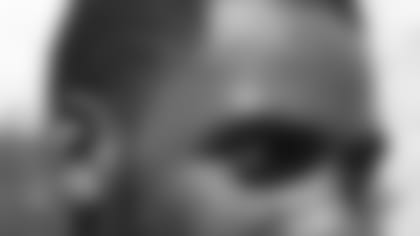 It's that talent that has Chip Kelly so excited to have the former Buccaneer on his squad. Kelly says that he is pleased with how quickly Benn was able to get back into action and assert himself right away.
"I was actually pleasantly surprised because of the time away. Sometimes there is an ease back in factor, but I didn't see that from him," Kelly said after practice. "I've got to obviously look at the film, but I thought he looked pretty good.  At this point in the time, he's been in the league for a while, he's an experienced player, so what can we use him for?  Right now, with his size, his ability to play special teams, he can bring a lot to the table.  So (I'm) really happy that we had a chance to get him back out there today."
Players who have been on the Eagles for years have said that it can be a bit of a challenge to learn the team's new offensive system. With that in mind, one might think that Benn would be at a major disadvantage because of his injury, but he says that is not the case. Just because he isn't on the field physically doesn't mean he can't be out there mentally.
"You pick that up quick if you're a student of the game," Benn said about learning the timing of the offense. "I was still out here getting my mental reps even when I wasn't out there physically. I still have my mental reps and I'm staying with it as far as my playbook and things like that."
With Jeremy Maclin out for the season and Riley Cooper excused from team activities, there sits an opening for Benn to make a move at wide receiver.
"I worked and I showed the team when I first got here, and even the things I'm doing now, but it's all about timing and having people step up, and I'm in the right situation for it," said Benn. "I thought I (had some rust), but I'm not focused on that. I'm focused on getting back into the shape of things and just doing my job. Do what I'm supposed to do and everything else will take care of itself. I'm not worried about anything."