Welcome to Women's World. Brandyn Campbell is the founder, editor and writer of the Philly Sports Muse. Every Thursday, Campbell will offer a unique perspective as she shares her passion for the Eagles ...
It was the exclamation heard 'round the world on Easter Sunday, 2010. At least, it's what I imagine was heard in and nearby the homes of each and every Eagles fan upon hearing the news that Donovan McNabb had been traded to the Washington Redskins.
It was a quiet Sunday for most, deep in the offseason. It's safe to say that, even on the minds of those most fanatical, football was not their focus on April 4. That is until they heard the big news.
Not only was the man who had been under center for the Eagles for 11 seasons no longer a part of the team, he was going to a divisional foe.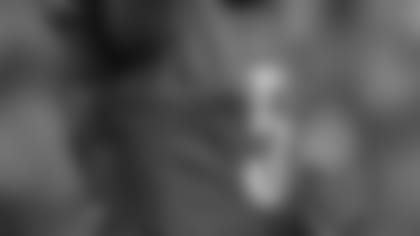 Again the exclamation was, "WHAT??!"
The move was a shock, but the decision was made that it was time for a change in Philadelphia. At the time, it was a reality I struggled with mightily, as McNabb was my favorite player on the Eagles.
Some keep rolling with the punches when franchise players are traded. You root for the team, not the player, they say. That's a fair point. But the team is obviously made up of different players. It's a collective. We develop favorites, though we appreciate everyone who contributes to the success of the squad. But as discussed last week, being a fan is about emotion. As people, we are wired to connect with others, even if we've never met that person. There is something about them to which we relate. They have a quality that we root for. After all, we all had to pick whose jersey to buy, didn't we?
You don't get rid of 11 years of rooting for someone as a part of your team in an instant. We all know that everything in life comes to an end. And as we see so many times in the world of sports, there are no exceptions. None. When it's time to go, there is no choice but to pack up and leave. Particularly when a change comes at the quarterback position, you can't help but ask questions. What happens now?
Three-and-a-half years later, emotions have settled and there is the benefit of hindsight. Yes, one chapter ended when McNabb was traded, but one heck of a story began with his departure. Kevin Kolb was Philadelphia's starter until an injury gave Michael Vick the keys to the offense.  And the rest, as they say, is history. Since the McNabb trade, we've laid witness to one of the biggest personal comeback stories in sports history in Vick. We've had the opportunity to watch one of the most dynamic athletes of our time play the game each and every week. But he's done so with the expectations that McNabb helped establish for the Eagles - that we will be playoff contenders each and every year.
As Eagles fans prepare to welcome Donovan McNabb at Lincoln Financial Field when his jersey number is retired on Thursday, I look back on his tenure with the team with fondness. It wasn't perfect, but it certainly was a fun ride. No need to separate the player from the team this time - the number 5 is being retired because of one player's significant contributions day in and day out for 11 seasons. The NFC Championship Game appearances. The trip to the Super Bowl. A pattern of success that we still expect from our Eagles.
For all these reasons, it's fitting that the number 5 will never be worn by another Eagles player. The tribute is a perfect combination of both being a fan of a specific player and rooting for your team. Players are traded, retire or otherwise move on from the Eagles, but some, like McNabb, will always be a part of the history of the franchise. McNabb may be gone, but he is not forgotten.
See? Who said you can't root for the player AND the team?