Far from ordinary, Ron Heller was traded to the Eagles in 1988 from the Tampa Bay Buccaneers and the Seattle Seahawks.
Prior to that year's NFL Draft, the Buccaneers traded the fifth-year veteran offensive tackle to Philadelphia. But, Heller, who was without a contract, was unable to come to terms with the Eagles and was traded back to Tampa Bay.
The Buccaneers then traded him again. This time to Seattle, where the Seahawks were considering having Heller replace veteran Mike Wilson, who was coming off of a less than stellar 1987 season. That seemed to light a fire under Wilson and led head coach Chuck Knox to trade Heller once again to the Eagles.
"Quite honestly, that kind of excited me because I really wanted to play on the East Coast somewhere," Heller says. "And the opportunity to play for (Eagles head coach) Buddy Ryan was exciting."
Experiencing excitement, and a touch of nervousness, following the whirlwind cross-country trip, Heller had company when he arrived in Philadelphia.
"I got to the hotel about one in the morning and was just exhausted," he says. "And Jimmie Giles, the tight end, he and I had played in Tampa together, and this is one of the greatest things that a friend and a teammate could do, he was waiting for me at the hotel. He just kind of told me what I'd be facing because Buddy Ryan ran kind of a different program."
Trading for him twice, Ryan clearly must have thought Heller could fit into his program. Heller was not as sure. At least not right away. He still had to prove himself, and apparently the sooner the better.
"I'm adjusting my chinstrap and Buddy stopped practice and said, 'Well, let's see if this guy is worth a damn.' He made all the defensive linemen line up in single file and says, 'You're going to do one-on-one pass (protection drills) against all of them,'" Heller says. "And all I remember thinking is which one is Reggie White? Because I didn't know anybody.
"So I got down in the stance and I had to pass block the first guy, then the second guy, the third guy, the fourth ... I just went through it. There were about 10 of them. And when I was done with that, Buddy Ryan said, 'Alright. He'll do.' And then we lined up for team period and I went to the back to watch and he came over and said, 'Hey! We didn't trade for you to sit here and watch. Get in there with the first offense!'"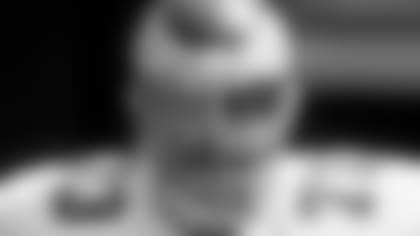 He remained with the starters the following season and was voted as the Offensive MVP by his teammates. "That was the single greatest award I've ever received as far as sports," says Heller, who was also one of the team's captains and the only player on offense who didn't miss a single snap. "To receive that was overwhelming, but knowing that the team voted on it. ... To this day it's one of the only trophies I display in my home."
Heller earned the respect of his teammates. Some opponents, on the other hand, didn't share that opinion.
"I hate to even mention this, but I did have somewhat of a reputation for being a dirty player and that always bothered me. In the 12 years that I was a starter (with Tampa Bay, Philadelphia, and Miami), I never had a personal foul. I got my share of holding calls and such, but I never hit anybody late," Heller says.
"But, yeah, it tended to make guys mad when some linebacker's going to dive on a pile and I would dive and pick him off. They'd get up yelling at me that that's a cheap shot. And I'm like, 'Wait a minute, you're in the air ready to hit my running back and yet I hit you while you're doing that action and you're saying I'm late?' They just weren't used to it."
After retiring as a player in 1996, Heller made his way back to the sidelines as an offensive line coach. Landing first with Amsterdam of NFL Europa, he went on to coach for Toronto in the Canadian Football League, before stints in the NFL with Jacksonville and the New York Jets.
Now retired again, Heller and his wife, Heidi, split their time between homes in Ponte Vedra, Florida and Red Lodge, Montana. Their daughter, Hollyann, was married in October.
And Heller, who is enjoying his retirement hunting, fishing, and playing golf, is also a certified barbecue judge.
"Anything to do with cooking outside over an open fire was something I was interested in, and about six years ago, my wife sent me to a barbecue cooking school with a guy named Myron Mixon. He's won more money in barbecue, more titles in barbecue around the nation than anybody else. It was pretty neat," Heller says. "A lot of this was geared toward competition barbecue. And while we were there he said, 'If you really want to know what the judges are thinking, you should become a judge.'
"So I joined the Kansas City Barbeque Society, it's the largest governing body of barbecue competition. If you have one in Wyoming or in New York or in Florida, they're all run by the same rules with the same criteria. So, anyway, I signed up, took a course, and became a certified barbecue judge."
When Heller isn't judging beef, pork, or chicken, he's competing. His team, Smokestack BBQ, which usually scores best in beef brisket, is a past champion of the Montana BBQ Cookoff.
"I cook in several barbecue contests a year. And when I'm in Florida, I have several friends (who compete) and they always need help, so I'll assist them," Heller says.