The Eagles re-signed three of the practice squad from last season on Tuesday - wide receivers Danny Amendola and Shaheer McBride and cornerback Trae Williams.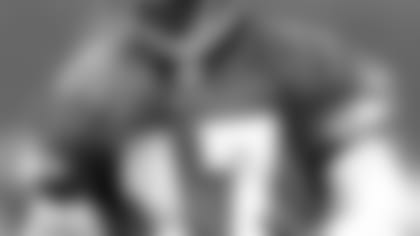 WR Shaheer McBride
Amendola was on the Dallas Cowboys practice squad for the entire regular season after signing with them as a rookie free agent following the 2008 draft. He was signed to the Eagles practice squad on January 7, 2009. The 23-year-old Amendola earned All-Big 12 second-team honors as a senior at Texas Tech after ranking fourth in the nation with 103 catches for 1,177 yards and five touchdowns in 2007. He also earned All-Big 12 first-team honors as a return specialist, returning 29 punts for 371 yards (12.8-yard average) as a true freshman in 2004.
A product of nearby Chester (Pa.) High School, McBride signed with the Eagles as a rookie free agent following the 2008 draft and spent the entire season on the club's practice squad. A four-year starter at Delaware State, the 23-year-old McBride holds the school records in receptions (201) and yards (3,007).
Unlike the previous two, Williams was selected in the fifth round of the 2008 draft by Jacksonville after a stellar career at South Florida. He finished his college career ranked second in school history with 16 interceptions, and first in return yards (219) and touchdowns (4). The Plant City, Fla., native played alongside cornerback Mike Jenkins, a first-round draft pick of Dallas in 2008, in college. Williams was added to the Eagles practice squad on September 1, 2008.