Next up in our roundup of the most interesting questions facing each position group heading into the 2013 season is tight end, where the Eagles made two high-profile offseason additions while the longtime starter returns as well.
1. How Many Tight Ends Can The Eagles Play At Once?
While Brent Celek continues to climb the Eagles franchise record books (he ranks second behind Pete Retzlaff  in receptions and receiving yards among all tight ends in franchise history), Chip Kelly and the Eagles signed free agent James Casey and drafted Stanford's Zach Ertz at the top of the second round. In what figures to be a tight end-friendly offense, the question then becomes how exactly all three players will fit together.
But without the presence of a traditional fullback on roster, it's actually not too farfetched to envision a scenario with all three on the field at the same time. Casey is probably the most versatile of the three physically and is likely to be employed in a variety of roles on offense. Celek is the most traditional tight end, though he's no slouch athletically himself – he actually leads all NFL tight ends with 1,531 yards after catch since 2009. Both Celek and Casey have become solid blockers over time in the NFL, a task that will rank highly on Ertz's to-do list come Training Camp. So with an offense that may revolve around quick passes and the ground game, don't be surprised if we see a lot of all three this season.
2. How Quickly Can Zach Ertz Get Up To Speed?
Of course, how much we see Ertz will depend heavily on how ready he proves to be in handling life in the NFL. Complicating matters is Ertz's absence from the vast majority of the Eagles' offseason, thanks to Stanford's late graduation date. During that time, Ertz was unable to take part in the installation of a large part of the Eagles offense, but there will be plenty of time to learn those nuances over the long Training Camp to come. Working in Ertz's favor is that he figures to be a quick study, having graduated with a degree in management science & engineering from Stanford. Still, there's a long way to go for Ertz over the next couple months.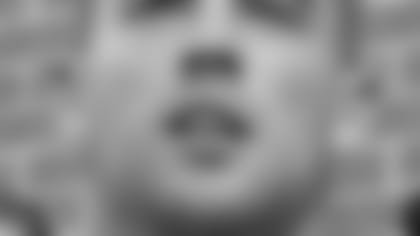 So how have rookie tight ends fared recently? Over the last five seasons, 11 tight ends have been taken in the first two rounds, including the likes of Rob Gronkowski, Martellus Bennett and Kyle Rudolph. The best season during that time belongs to John Carlson, who caught 55 passes for 627 for the Seattle Seahawks in 2008. The worst season goes to Richard Quinn, who caught, well, zero passes for the Denver Broncos in 2009. The average season for those 11 rookies? Thirty catches for 338 yards and three touchdowns. Consider that the benchmark, then, for Ertz in year 1. Meanwhile, the average season for that same group of players in their second season is more promising – 47 catches for 543 yards and six touchdowns.
3. Is There Room For A Fourth?
Considering the frequency with which many are expecting the offense to utilize the tight ends, there's a possibility that the Eagles would keep four tight ends on the 53-man roster. Clay Harbor has been the forgotten man at the position this offseason with the addition of Ertz and Casey, but he's been an ascending young player in his own right. His receptions and receiving yards have improved each of his first three seasons and he's been a willing blocker over that time as well.
Derek Carrier, meanwhile, is an interesting prospect for the Eagles and probably fits the James Casey-mold as an athletic chess piece. A former wide receiver at Division-III Beloit, Carrier, 6-4, 241, spent his rookie season on the practice squad. Since he joined the Eagles after a Training Camp spent with the Oakland Raiders, Carrier will be a player to watch come this year's Training Camp since we've yet to see him in action with the pads on. Carrier has pedigree as a receiver, evidenced by his record-setting 189 receptions for 3,111 yards and 29 touchdowns at Beloit, but he'll have to prove he can handle the other aspects of the position in the NFL.
Finally, Emil Igwenagu is as versatile a player as there is on the roster, having played both fullback and tight end for the Eagles last year after he was called up from the practice squad. In college at Massachusetts, Igwenagu also played running back and linebacker. He's not likely to be called upon in that capacity this summer, but Igwenagu has certainly shown that he's willing to do whatever is asked of him by the coaching staff.
Previous Position Previews: