Like their partners in the secondary, the safety position for the Eagles has seen a slew of newcomers imported this offseason. Two additions in free agency and one through the NFL Draft means that there will be serious competition at the safety position throughout the summer, especially with three returning player at the position. Patrick Chung is as close to a presumptive starter as there is for the moment, but there are plenty of questions facing the position. Our three-and-out series rolls on …
*1. Will Nate Allen Take The Next Step? *
Allen, the Eagles' second-round pick in 2010, has started 38 games for the Eagles over the last three seasons. Allen's career began with a promising rookie season cut short by a knee injury. That injury affected Allen's second year before a 2012 season in which Allen, like the rest of the team's secondary, struggled at times. Again like the rest of the secondary, Allen was among the league leaders in missed tackles, according to Football Outsiders.
But there's still real hope for the 25-year-old as he transitions into a new defensive scheme that will require fewer initial responsibilities in run support. Just take it from the best safety in franchise history.
"Nate has it all, ability-wise, to be a very good safety in this league," said Brian Dawkins earlier this offseason. "The strength of his game is as a pass defender, but he needs to be a sure tackler, not a punisher, because that's not his game. He needs to focus on being a sure tackler."
Allen took almost all of the first-team reps at safety alongside Chung in the spring, but he'll still have to earn the starting job this summer. If he does, Allen will be an important player for the 2013 Eagles.
2. How Healthy Is Kenny Phillips?
With respect to the rest of the safeties on the roster, Phillips has probably played at the highest level during his NFL career. But he's been hampered by knee injuries the past couple seasons and was allowed to leave the New York Giants this offseason for a reason.
Phillips was a sort-of part-time participant throughout the spring's offseason activities, but he's professed to be healthy heading into the season. There's a balance for Phillips, though, between trying to do too much in practice.
"Even though I feel good, I want to be smart," he said. "We get a lot of reps out here every day and to get out there and keep running and running and running ... I'm not going to push it. I know what works for my knee so that I'm good for Training Camp and the season."
Phillips certainly has something to prove in Philadelphia and, if he can flash the ability that made him one of the league's better safeties in 2010 and 2011, the Eagles will be happy to have a difference-maker in the secondary.
3. Will Earl Wolff Contribute As A Rookie?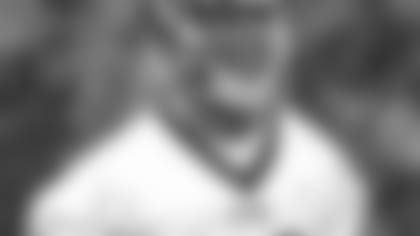 The fifth-round rookie out of NC State, Wolff impressed enough in the spring to garner occasional first-team reps on defense. Wolff will no doubt face some serious adjustments to the NFL game, but he does come in as an experienced rookie, having started more games for the Wolf Pack than any other player in program history.
"He had a pretty good grasp of football when he came in here," head coach Chip Kelly said of Wolff in the spring. "He's like the rest of those guys. We'll see how he continues to prepare and we'll finally get an evaluation when we put the pads on."
Though it can't exactly be fully ruled out, Wolff isn't likely to open the season as a starter. His initial impact will come on special teams, which should suit him well. But if he shows enough on defense throughout Training Camp and the preseason, there's a real likelihood that he'll be called upon at some point come the regular season.