Just as the Eagles ushered in a new coaching staff this offseason, 2013 will also serve as a period of transition in the defensive secondary. Gone are both of last year's starting cornerbacks, replaced by two free-agent additions and a stable of young, returning players. With only a few days before the official start of Training Camp, we continue our position-by-position preview with a look at the cornerbacks
1. Will The Tackling Improve?
For a pass defense that was at times anemic last season, the most striking problem was a consistent inability to tackle soundly in the secondary. The Eagles ranked 32nd in the league in pass defense according to Football Outsiders and allowed a league-worst 33 passing touchdowns thanks in large part to ineffective tackling in the secondary. According to Football Outsiders, both starting cornerbacks for the Eagles ranked in the bottom 10 among all defensive backs in tackling. Dominique Rodgers-Cromartie had 12 missed tackles and missed 20.7 percent of his tackles (third worst in the league) and Nnamdi Asomugha ranked 10th worst with a missed tackle on 13.8 percent of his opportunities.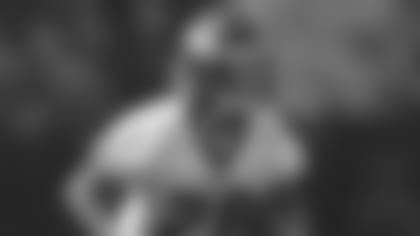 The good news is that the two free-agent additions project to bring a more physical style of play. Cary Williams, in fact, ranked as the third-best tackler among cornerbacks last season, according to Football Outsiders. Bradley Fletcher also carries a physical reputation and did miss only three tackles last season.
The other variable heading into the season for the cornerbacks is what exactly will be asked of them in the new-look Eagles defense. As the group incorporates more 3-4 principles, will the corners be asked to press more? Pressing was prohibited throughout the spring, so we'll finally be able to evaluate the corners on the roster in that phase of the game. Both Williams and Fletcher have experience in that capacity, but that begs another question.
2. Who Will Start Opposite Cary Williams?
This is not to say that Williams is guaranteed of anything himself, but Williams, 28, started 32 consecutive games for the Baltimore Ravens over the last two seasons and was signed to a handsome enough contract this offseason that it would be a shock were he not to start for the Eagles.
Meanwhile, Fletcher is the frontrunner for the other starting spot on the outside and lined up opposite Williams during the tail end of the offseason activities in the spring. During those practices, Williams and Fletcher both spent time on each side of the field, so the Eagles cornerbacks under defensive coordinator Billy Davis may be asked to play matchups as opposed to sides more than they have in recent seasons.
But we know that every spot is up for grabs under head coach Chip Kelly and Fletcher will face plenty of internal competition. Brandon Boykin is coming off an impressive rookie season as the team's nickel corner and has professed an interest in earning playing time on the outside. Former third-round pick Curtis Marsh is facing a make-or-break season and will be ready to compete after taking some first-team reps in the spring. Brandon Hughes, meanwhile, may be considered an afterthought, but he's proved to be a valuable player for the Eagles over the last two seasons.
3. How Quickly Can Jordan Poyer Catch Up?
Beyond the five aforementioned cornerbacks, young veterans Trevard Lindley (a former fourth-round pick) and Eddie Whitley (who part of the 2012 season on the Eagles practice squad) join the roster competition as well. But the most intriguing of the remaining cornerbacks is seventh-round rookie Jordan Poyer, a first-team All-American as a senior at Oregon State who fell to the Eagles in April's NFL Draft.
Poyer is a multi-dimensional player who has extensive experience in the slot and as a return man, and he's been pegged as some outsiders as a draft-day steal. But he missed almost all of the offseason activities because of Oregon State's late graduation date and will now be forced to play catch-up.
Poyer has done more than his due diligence to keep up with the playbook and he stayed in football shape during his time away, but there's no 100 percent substitute for missing time learning with coaches and teammates on the field. He'll be a player to watch over the next month or so as he fights for a spot on the 53-man roster.