Team photographer Drew Hallowell was recognized for the fourth time by the Pro Football Hall of Fame in its annual photo contest.
When Hallowell learned of the most recent honor, he was told that it was one of his photos from the Eagles' Thanksgiving win over the Cowboys. He instantly thought it was the Cody Parkey photo below.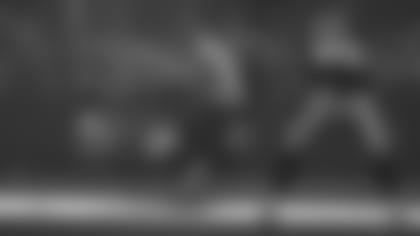 Instead, it was the shot below of punter Chris Jones. Cowboys punter Chris Jones. And yes, Hallowell admits that it bothers him a Cowboys photo won.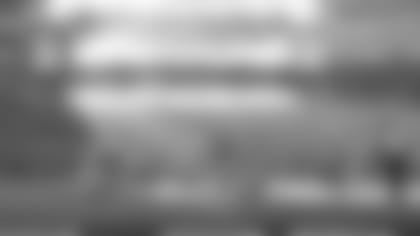 "I was surprised by the photo that won," Hallowell said just before a photo shoot at the NovaCare Complex this week. "I understand why they picked this one, because of the streaks of light."
Hallowell's award-winning photo was one of the nine Best Action Shots of 2014. Only one other team photographer was honored in the action category.
"It's exciting because the scene has gotten more competitive," Hallowell said.
Hallowell was previously lauded by the Pro Football Hall of Fame for photos such as the one below of Correll Buckhalter flipping into the end zone back in 2003 against Miami.