This feature is the cover story of the Gameday Magazine for the Commanders game.
Dallas Goedert laughs as he is asked about catching a pass and turning up the field and seeing his options. A 6-5, 256-pound battering ram with speed and an affinity for contact, Goedert is a weapon with the football in his hands and he sure welcomes the chance to show a defense just how much damage he can inflict.
"I weigh 256 pounds and I'm seeing defensive backs who are a lot lighter than me – 25, 30 pounds lighter and sometimes more than that less than me," said Goedert, who led all tight ends with 331 YAC (after the catch) following the Week 9 Thursday night win over Houston. "I think that's an advantage for me and I'll do everything I can to make the most of that."
Goedert has made the most of everything in his fifth Eagles season, his first as a full-time starter at the tight end position. He has become one of the most complete players at his position in the NFL at a time when the tight end job requires a player to do everything. Tight end has evolved so much through the years – once upon a time, a tight end was little more than a glorified offensive lineman, and then the ask was for the player to show more athleticism to the point where some tight ends were wide receivers who lined up at the line of scrimmage and split off the edge, and now it is a combination of everything.
To do this job right, to be a great tight end, you must have it all – the toughness, technique and anchor to block in the running game and to protect a quarterback, the route-running skills to defeat smaller defensive backs with high-end coverage skills, the pass-catching ability to catch the ball in close territory and in the open field in traffic, and the after-the-catch skills to turn a short pass play into a big gain.
Goedert, who became the Eagles' starter after a three-plus season "apprenticeship" behind Pro Bowl player Zach Ertz, has quickly grown into the job and become one of the game's best.
"It feels great to win and we know that's the bottom line," he said, "but we need to stay productive for 60 minutes. That's the goal. We know we have a lot to work on. For me, it's not about how many passes I catch. Of course everybody wants the football. I'm not going to sit here and tell you otherwise. I feel I can be an asset to this offense, but when you look around the huddle, there are a lot of guys we have here who are playmakers. They want the ball, too.
"As long as we're winning, everybody is happy."
An asset? Goedert? He's more than that. He's a weapon that the Eagles use in any number of ways. As a blocker, he's been powerful and physical and a space creator. Goedert's route running is top notch to the point where defenses must account for him on every play. When he's a primary target, Goedert is able to be precise and win at the top of routes against linebackers and also use his body to create space against smaller defenders. He is fearless with great hands who presents quarterback Jalen Hurts with a large target. The two have great chemistry and confidence in each other.
Very quickly, Goedert has become one of the league's best tight ends.
"I double-down on it, Dallas Goedert needs to be in the conversation of the best tight ends in the NFL," Head Coach Nick Sirianni said. "He's a big-time player and he can do it in many different ways. He does it in the deep. He does it in the intermediate game. He does it in the short passing game. He does it in the screen game and then he's an all-around good blocker. There aren't a lot of guys like him."
"I have a lot of confidence in myself. I've worked hard to get to this point – I've learned a lot along the way. I'm always learning because, like we say here, if you aren't getting better, you're going backward," he said. "So, if I can just get myself a little bit better every day, I'm doing the right things. And for me, I want to do whatever the coaches ask me. I want them to have trust in counting on me for any assignment and I think I have that trust.
"It's been so much fun this season, but I feel like we're just getting started."
A second-round draft pick in 2018 from South Dakota State, Goedert immediately showed the Eagles he could be a force as a matchup nightmare for defenses – a tight end too big for defensive backs to handle and too fast for linebackers to cover. But with Ertz still the TE1, Goedert had to wait his turn. He showed patience and instead of complaining about the situation, made himself a tight end who was great in every phase of the game.
When the Eagles traded Ertz in 2021, almost one year ago exactly, Goedert was ready for the next step. That meant he would be a full-time starter and, suddenly, the veteran in the tight end room. It remains that way in 2022 as Goedert leads the way at the position with second-year men Tyree Jackson and Jack Stoll, and rookie Grant Calcaterra learning from a player who is in his fifth season.
You grow up fast in the NFL, as Goedert has learned.
"You have to lead by example. You can't cut corners," he said. "It's important to show these guys what I've been taught and how it has made me a better player. We're all here to win games and to do that, we need everybody doing his job, doing his part. I feel comfortable in that role. It's a great room with a lot of great guys and it's just something that is natural for all of us. We help each other. I want nothing more than for all of them to have success as well."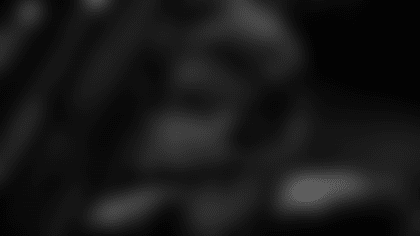 As they've done with many positions, the Eagles have executed a succession plan at a key position where many teams struggle to find solutions. Goedert, who signed a long-term deal last season, is just now entering the prime of his career.
That's the exciting part – knowing that a player who is already as good as Goedert has more room to grow.
"Every day I'm learning something, improving myself," he said. "I'm not a finished product. I have things that I need to get better at, so that is always something to work on and to improve. It's so much fun putting in the work and then seeing the results. You get out what you put in."
He is on the rise, then, as Goedert prepares for the second half of his first full season as a starter. The goal is to get the ball in his hands as much as possible and then, well, good luck to the defense. Goedert has the advantage, and he will run through anyone in his way to show just what that means for this Eagles offense.