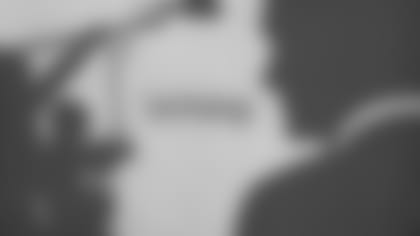 *App users, tap 'View In Browser' for the full Smithology experience
There's obviously history between the Eagles and Patriots heading into this weekend's game, but the two teams and regions are more connected than you might think. For example, most people know that Chip Kelly grew up in New Hampshire and served as the offensive coordinator at the University of New Hampshire before his time at Oregon, but did you know that Eagles Chairman and CEO Jeffrey Lurie grew up in Boston and even served as an adjunct assistant professor at Boston University? Now you know.
As for the teams themselves, the Patriots have a number of former Eagles on the roster, including running back Dion Lewis and wide receiver Brandon Gibson (both on Injured Reserve) as well as wide receiver Danny Amendola, who spent three weeks on the Eagles' practice squad in 2009, and safety Patrick Chung, who played one year in the Eagles' secondary in 2013.
As for the Eagles, practice squad linebacker Deontae Skinner played seven games for the Patriots in 2014 as part of New England's Super Bowl run, and the Eagles also have one player on the active roster who received a Super Bowl ring for his 2014 season in New England.
That player is wide receiver Jonathan Krause, the man whom I have dubbed the Eagles' secret weapon for Sunday's game.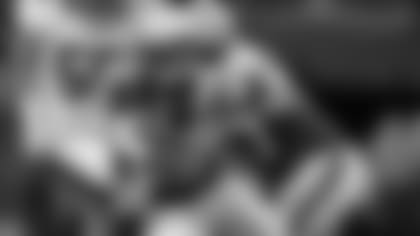 Krause was originally an undrafted free agent signing of the Cleveland Browns in 2014, but he was signed to the Patriots' practice squad in October of that year and stuck around for most of the remainder of the season and offseason. After being released before the start of this season, Krause was signed by the Eagles in late September and promoted to the active roster on November 11. But during his time in New England, Krause left quite an impression on head coach Bill Belichick, who raved about the wide receiver during his conference call this week with the Philadelphia media.
"We went down and saw (Jordan) Matthews, we saw Krause, and they both were very productive at Vanderbilt," said Belichick. "Jonathan has both inside and outside flexibility, can play in the slot, can play on the perimeter, runs well, smart kid, works hard, good hands, very dependable player, a guy that we didn't get till about the middle of the year last year. He was in Cleveland and was rehabbing an injury through the early part of the season so he was a little bit behind, but mentally caught up quickly and really did a great job for us on the practice field. We had a hard time covering him when he was on the scout team being our opponent's receiver.
"He did a good job. Unfortunately, he kind of got banged up for us there at the end of preseason, but I like Jonathan. I think he's a good young player with a good future. It was a good move by Philadelphia to get him in their system. He's got a lot of good qualities."
All of that from the normally tight-lipped Belichick.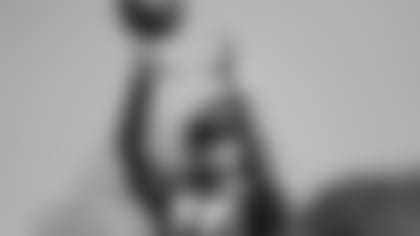 Since he was a practice squad player when he originally signed with the Eagles, I hadn't heard much from Krause upon his arrival, but now that he's on the active roster and about to face his former team, I had to talk to him. I had to get some dirt on Tom Brady, a man who used to throw him passes in Foxborough.
Eagles coaches and players have spoken highly of Brady throughout the week, and rightfully so. A future Hall of Famer and four-time Super Bowl champion, Brady ranks among the greatest quarterbacks to ever suit up. He's gone from a sixth-round pick out of Michigan to one of the most enviable people in the world and is one of the NFL's biggest success stories.
With all of that in mind, I tried to get Krause to give me some inside info on the quarterback, in hopes of finding some secret way of getting the upper hand on Brady come Sunday afternoon ...
Alex Smith: So you were with the Patriots for most of last season, you know Tom Brady as an inside source. What's he like behind the scenes?
Jonathan Krause: He's a real cool guy. He's easy to talk to and easy to get along with.
AS: Do you have any dirt on him, any inside knowledge?
AS: He seems like he gets kind of fired up at his receivers sometimes. He's an animated guy and he really gets into it. When you were there, did he ever yell at you or get into it with you?
JK: I mean, that's everybody. That's every quarterback. I feel like every quarterback is a competitor, and he's definitely a competitor.
AS: What are his weaknesses?
JK: I don't think he has any.
AS: He seems like he's a big "high-five guy." Did you ever get a Tom Brady high-five?
AS: Or was it a thing in the locker room getting high-fives with him? It seems like the media makes a big deal out of it.
JK: I guess I've never really put any thought into that (laughing).
AS: Would you consider yourself the Eagles' secret weapon for this game because you have the inside knowledge of the Patriots?
JK: Nah, I wouldn't say that.
AS: Alright cool, thanks a lot, Jonathan.
I guess the truth is that there's not a whole lot else to be said about Brady and his high-fiving ways and there isn't any real inside scoop that might give the Eagles the upper hand on Sunday. Either that or Krause is sworn to secrecy in an effort to preserve the Patriots' way. That could be it.
So what did we learn today in Smithology? Bill Belichick has a ton of respect for Jonathan Krause, and that Krause doesn't have any inside scoops on potential Tom Brady weaknesses. Still, the Eagles' wide receiver will perhaps get to make his NFL debut this weekend against his former team and maybe he'll make an impact. If he does, perhaps Brady will be there after the game to give him a high-five.
Have a good weekend, everyone.