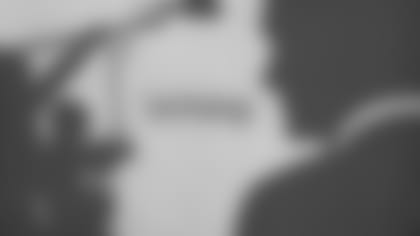 'Tis the season for gift-giving.
Yes, the holiday season is upon us, and last Sunday the Eagles gave fans one of the best gifts they could have imagined - a huge win on the road against the Patriots. The most pivotal play of the game, and what could be the defining moment of the season depending on how the remaining four regular season games go, was Malcolm Jenkins' 99-yard interception return for a touchdown.
Jenkins picked the ball out of midair and then slalomed his way past the Patriots and a Herculean tackling effort by quarterback Tom Brady for the longest interception-return touchdown by an Eagle since Lito Sheppard went 102 yards in 2006. But the play started with safety Walter Thurmond batting the ball away from Danny Amendola, and afterwards, Jenkins said that he needed to add Thurmond to his holiday shopping list for setting up the score.
"I probably owe Walter Thurmond a Christmas gift because I am on (Danny) Amendola and he did a good job of really just beating me inside," Jenkins said at his postgame press conference. "I knew I had some help in there, but it wasn't a true double team. But Walter saw kind of the position I was in and he took it and was able to tip the ball up and I am right there to pick it, so he really, in my mind, made that play. I just kind of took the glory for it."
So, being the harbinger of holiday spirit that I am, I paid a visit to the Eagles' locker room to see if Jenkins had followed through on his claim.
Alex Smith: Malcolm Jenkins said he was going to get you a gift. Has he gotten you anything yet?
Walter Thurmond: No, he hasn't.
AS: Have you suggested anything for him?
WT: No, I mean we just joke around about it, but nothing's been set ...
AS: Oh come on, you really want something though, don't you?
WT: I mean if he wants to give me something, I wouldn't mind taking it. You know what I'm saying? But at the end of the day, it's a group effort. As long as we came out with the victory, that's more important.
AS: So if you could have one thing, what would it be?
WT: Umm … I don't know. It depends on what the price range is.
AS: Alright, I'll ask him about it.
This was four days after the game and still no gift had been given. How could this be? Is Malcolm Jenkins truly a humbug or was he waiting for the perfect moment? I had to find out, so I used my investigative reporting skills to pry the answers away from Jenkins.
Alex Smith: After your pick-six, you said after the game that you owed Walter Thurmond a gift. Have you gotten him anything yet?
Malcolm Jenkins: Not yet. I'm still brainstorming on what I should get him.
AS: Has he given you any suggestions? Like hey I might want this or want that?
MJ:  No, no suggestions. I have to come from the heart with this one.
AS: Are you a good gift-giver?
MJ: I am. I get creative. I usually give a lot of things that I like, though.
AS: What's the best gift you've ever given?
MJ: I don't know. I got Trey Songz to sing happy birthday to my wife in a video. Somebody was a really big Kobe fan, I got them an autograph, framed Kobe picture and some Kobe sneakers, things like that. I figure out what people like and I get it for them. It might not be expensive, but it's something that they'd enjoy.
AS: You guys both have a pretty good sense of fashion. Are you going to get him clothes or stay away from clothes?
MJ: Yeah, I'm not going to get him clothes. I'm sure he can get his own. We do both like fashion, so that might be a nice thing to get him like a gift card (for a suit) or something like that, then he can go get a nice suit on me.
AS: You only have a couple of weeks left before the holidays are here. Are you worried about that?
MJ: I'm a last-minute shopper. I can get it done though.
I have full confidence in Jenkins that he will indeed get it done and that he'll come up with something great, but hey, he's got a lot to worry about right now as the Eagles enter the final quarter of the regular season with a trip to playoffs up for grabs. With that said, I decided to offer up some suggestions of my own to help Jenkins get the perfect gift for his position mate.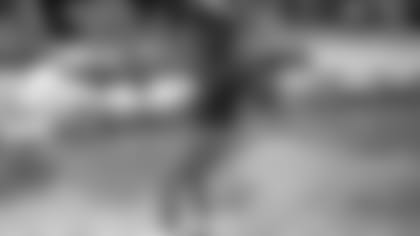 Hoverboards are all the rage right now (even Chip Kelly was asked about them at a recent press conference), but the problem is that just about every single player on the Eagles' roster already has one. I don't think I've seen Josh Huff inside the NovaCare Complex without one. So since Thurmond already has the motorized, two-wheeled hove boards, I thought maybe Jenkins could step up and get the actually hover board from Back to the Future. Now that would be impressive.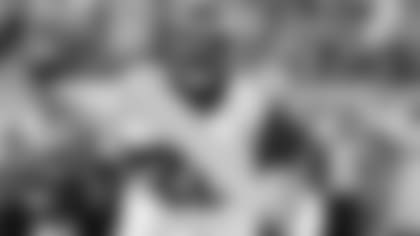 Star Wars: The Force Awakens hits theaters later this month, and everyone seems too excited for the newest release in the classic sci-fi series. Thurmond is also a huge film buff and he even founded his own film company in 2011 called Get More Films, so he'd be super pumped if Jenkins got him something Star Wars that he can take with him to the new movie.
Just kidding, nobody wants fruitcake.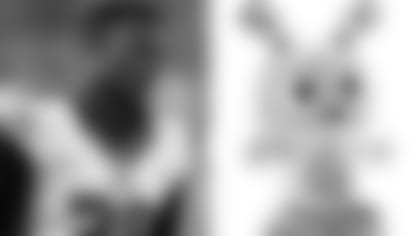 Fisher-Price Bright Beats Dance & Move BeatBo
Apparently, this is one of the hottest toys out there this holiday season. What does it do? I don't know. Would Thurmond enjoy it? Probably not, but it's the thought that counts, right?
Have a good weekend, everyone.