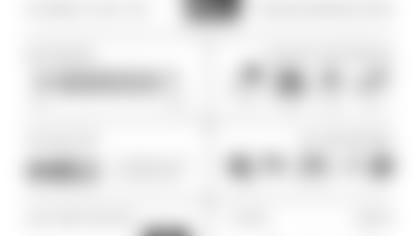 The Eagles-Cowboys rivalry might be among the most glamorous in the NFC East, but when the Eagles and Giants meet, the only certainty is a gritty, hard-fought game. Over the past several years, the Eagles and Giants have met late in the season in games that often mean the difference between winning the division and staying home in January.
But in an unusual twist, these teams will wrap up their season series in Week 8 in Philadelphia. This Week 8 contest will be the second consecutive division game for the Eagles, who will have welcomed in the Cowboys the previous week.
Both teams know each other extremely well, and that familiarity factor will be kicked up another notch this season. The Giants signed defensive tackles Mike Patterson and Cullen Jenkins, both of whom spent time with the Eagles, in the offseason. However, the Eagles signed former Giants' first-round pick Kenny Phillips, who will battle for a starting safety job this summer.
Though the Giants failed to make the playoffs last season, they were by no means a team to cast aside. Quarterback Eli Manning and company posted 26.8 points per game, which ranked sixth in the NFL last season. And for just the first time since 2008, Manning failed to throw for 4,000 yards in a season, but still tossed a respectable 26 touchdowns and 15 interceptions.
Defensively, the Giants had their struggles. They ranked 28th against the pass, surrendering 254.2 yards per game through the air. And their rush defense didn't fare much better, allowing 129.1 yards per game on the ground en route to the 25th-ranked run 'D.'
The Eagles have had the Giants' number in recent years, winning eight of the last 10 meetings. But as any Eagles fan knows, the numbers don't mean much when it comes to these two teams. Expect a tough, physical contest as the Eagles look to end the season series with a win.