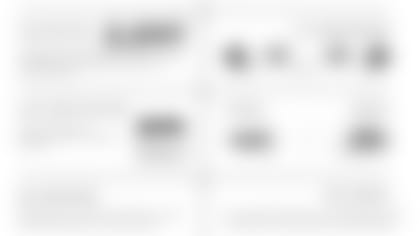 This showdown features two of the marquee running backs in the game in the Eagles' LeSean McCoy and Minnesota's Adrian Peterson.
Two years ago, McCoy was a first-team All-Pro selection after leading the league and setting a franchise record with 20 total touchdowns including 17 on the ground. Peterson earned league MVP honors last season after rushing for 2,097 yards, which was just nine yards short of breaking Eric Dickerson's single-season record. On the shoulders of Peterson, who came off a season-ending ACL injury in 2011, the Vikings finished 10-6 and edged their division rivals, the Chicago Bears, for the final wild card berth.
This matchup could very well determine both teams' playoff fates in 2013 as it is the second of three straight NFC North matchups.
As good as Peterson was in 2012, if the Vikings are going to contend once again they'll need former first-round pick Christian Ponder to take the next step. Ponder completed 62 percent of his passes for 2,935 yards with 18 touchdowns against 12 interceptions. The Vikings ranked second in the league in rushing offense, but next-to-last in passing. Ponder completed more than 20 passes in a game just once after the bye week last season and did not play in the playoffs due to an injury. Free agent import Matt Cassel will be waiting in the wings should Ponder falter.
The Vikings sent their most dynamic, but disgruntled receiver Percy Harvin to Seattle for a bounty of draft picks. In turn, the Vikings ponied up to steal free agent wideout Greg Jennings away from the Green Bay Packers. Ponder also has one of the league's young and promising tight ends in Kyle Rudolph. Then, late into the night on the first day of the NFL Draft, the Vikings traded into the first round to add their third first-round pick, Tennessee wide receiver Cordarrelle Patterson.
Last year, the Vikings were savvy in building a strong future through the draft selecting Matt Kalil with the No. 4 pick. Kalil started all 16 games at left tackle. They traded back into the first round and nabbed free safety Harrison Smith, who also started all 16 games. The Vikings also added cornerback Josh Robinson, wide receiver Jarius Wright and kicker Blair Walsh. Two rookie first-round picks will help fortify the Minnesota defense in the presence of defensive tackle Sharrif Floyd and cornerback Xavier Rhodes.
The Vikings' defensive veterans include pass-rusher extraordinaire Jared Allen, defensive tackle Kevin Williams and linebackers Erin Henderson and Chad Greenway. 
In 2011, the Vikings finished 3-13, traded back to get the No. 4 pick and went to the playoffs the following season. The Eagles, who currently own the No. 4 pick, hope to have the same reversal of fortune in 2013.