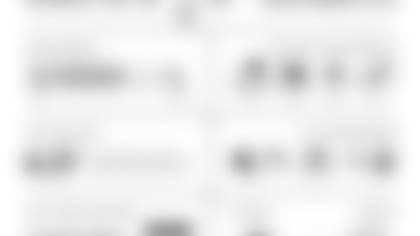 How much will quarterback Robert Griffin III's health have improved for this matchup at Lincoln Financial Field?
The No. 2 overall pick who led the Redskins to the NFC East title in 2012 suffered a torn ACL in the Wild Card loss to the Seattle Seahawks and is on track to return for the start of the 2013 season, which is on Monday Night Football against the Eagles. In the rematch, this will be the last game for the Eagles before their late bye week.
With a limited, at best, chance to work this offseason, how much will Washington deviate from what made them so good a year ago? Will the Redskins expose RG III to punishment running the read option, especially with so many teams using the offseason to brush up on how to defend it? Remember, Griffin III also missed the Week 15 game this past season due to a concussion.
Griffin III's speed to the edge made him so tough to defend last season. And when Griffin III wasn't using his lightning speed to elude defenders, another rookie, running back Alfred Morris, punished teams with his thunder in between the tackles.
But there is more to Griffin III's game than just his legs. Griffin III displayed a strong arm and tremendous touch last season as he completed nearly 66 percent of his passes for 20 touchdowns against a mere five interceptions.
The Redskins have been extremely quiet this offseason. They retained tight end Fred Davis, who ruptured his Achilles last season. The signed Jeremy Trueblood to compete for the starting right tackle position. The rest of the starting lineup on offense returns from last season including receivers Pierre Garcon, Josh Morgan and Santana Moss.
The Redskins defense will be strengthened by the return of defensive end Adam Carriker and outside linebacker Brian Orakpo. Both players ended last season on injured reserve. Orakpo and fellow outside linebacker Ryan Kerrigan provide plenty of pass rush, while the ageless one - London Fletcher - continues to man the middle of the field at 38 years old.
The secondary has been a problem area for the Redskins over the last few seasons, and they addressed the unit with the selection of cornerback David Amerson in the second round. The Redskins ranked fifth in run defense last season, but 30th against the pass. Cornerback DeAngelo Hall was released, but re-signed to a much more team-friendly one-year deal. Safety Brandon Meriweather appeared in one game last season where tore his ACL against the Eagles. He agreed to a pay cut and hasn't been a playmaker for years.
The Redskins paid a heck of a bounty to acquire the rights to the No. 2 pick last season and select Griffin III. The move certainly paid off in Year 1. The question is whether Griffin III will be healthy enough to provide the Redskins a return in Year 2.