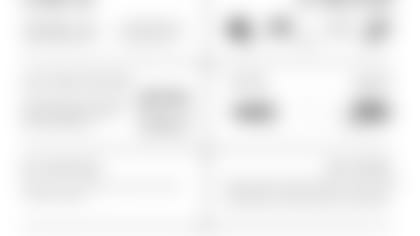 How divergent the paths of the Eagles and Packers have gone since Michael Vick's fourth-down pass for Riley Cooper was broken up by Tramon Williams in the 2010 playoffs. The Packers would go on to win the Super Bowl that season, followed by back-to-back division championships. The Eagles, of course, suffered two straight disappointing seasons following the loss.
But with Chip Kelly and the rest of his new coaching staff at the helm, along with a crop of new players, the ghosts of that playoff loss are left in the past as the team forges into the future. And although the Packers have been among the most successful teams in the league over the past two seasons, there is an air of disappointment surrounding the team following consecutive playoff letdowns. In fact, the Packers' undoing against the San Francisco 49ers in last year's playoffs was an abject inability to defend Colin Kaepernick and the read-option. In that game, Kaepernick rushed for an astounding 181 yards on 16 carries in a sort-of coming out party.
That vulnerability is something that surely won't be lost on Kelly as he brings his own up-tempo offense to the NFL. Of course, the Packers are fully aware of those shortcomings and, rest assured, they've spent the offseason focused on addressing the defense, even though the team rarely strays into the free agent market. Rather, the improvement will have to come from within. B.J. Raji ranks among the league's top nose tackles, Clay Matthews is armed with a well-deserved new contract and the aforementioned Williams is a top cornerback. But for the Packers defense to take a step forward under defensive coordinator Dom Capers, players like 2012 first-round linebacker Nick Perry will be counted upon to step up.
Of course, the strength of the Packers remains on offense where the team if fortunate to employ the current holder of the belt for best quarterback in the league. Aaron Rodgers has had the best passer rating in the NFL each of the last two seasons, including an all-time mark in 2011. But occasional offensive line breakdowns have threatened Rodgers and the offense's productivity at inopportune times in recent years, so the Eagles will no doubt focus on creating pressure with the pass rush. That the game-time for this mid-November showdown is high Noon local time portends that we might just be in for a shootout.