Meaningful December football returns to Lincoln Financial Field on Sunday in a clash of two first-place teams. The Eagles and Detroit Lions both sit at 7-5 through three quarters of the season with pivotal stretch runs ahead in the final four weeks. For the Eagles, the eye is on outlasting the 7-5 Dallas Cowboys to finish atop the NFC East. The Lions, meanwhile, hold a one-game lead on the Chicago Bears and a one-and-a-half game lead on the Green Bay Packers in the NFC North. After dispatching with the Aaron Rodgers-less Packers 40-10 on Thanksgiving day, the Lions will have plenty of rest for their trip East. Armed with perhaps the league's strongest arm in Matt Stafford and undoubtedly the league's top receiver in Calvin Johnson, the Lions offense will test an Eagles defense that has surrendered 21 points or fewer in eight straight games. The Lions defense, meanwhile, is characterized by a frenzied defensive line that will pressure Nick Foles, the league's most efficient passer.
With four straight wins and two consecutive wins at home, the Eagles are flying high in Chip Kelly's first season. Foles has emerged as a legitimate top-flight quarterback and, according to Kelly, will remain the team's signal caller for the next 1,000 years. Foles and his weapons on the outside will look to take advantage of an occasionally susceptible Lions secondary while LeSean McCoy looks to regain his lead for the league's rushing title. As the playoff picture truly heats up, Sunday's result will go a long way in determining the fate for both sides.
When The Eagles Have The Ball:
A lot has been going right for the Eagles offensively over the last month or so. The key stat over that time, though, has been turnover ratio. In the team's seven wins this season, the Eagles have a turnover ratio of 13. In their five losses, the Eagles have a -6 turnover ratio. In fact, during the Eagles' four-game winning streak, they have turned the ball over just once. On Sunday against the Lions, limiting gifts to the defense will again be paramount. Detroit itself has 25 giveaways this season, tied for the third most in the league. Even in their 40-10 victory over the Packers on Thanksgiving, the Lions turned the ball over four times.
Most of the Eagles' recent affinity for holding onto the ball can be traced to the outstanding decision-making coming from the quarterback position. Though Nick Foles gave Eagles fans a scare with a would-be fourth quarter interception, only to have it erased because of a defensive penalty, the quarterback's record remains virtually immaculate. As many Eagles fans are aware, Foles will have a chance this weekend to break Peyton Manning's record of 20 touchdowns to start a season without an interception. While Foles has been great with both his mind and his arm, he's also made a few plays with his legs. The last time out, Foles used his feet well, taking off for a first down run and throwing on the move often because of a strong Cardinals pass rush. The Eagles may need a similar effort from their quarterback this week, as the pocket may be tighter than usual because of Detroit's big bodies up front.
The Lions defense falls in the middle of the pack in both yards and points allowed per game. Detroit gives up 23.9 points per contest on average, which bodes well for an Eagles team that hasn't allowed more than 21 points in two months. With two high-powered offenses going head-to-head, many people are predicting a shoot-out, but the Eagles can't fall prey to that hype. Foles never appears to try to do too much, and that will be a good thing in a game like this.
The Eagles' biggest advantage over Detroit is the mismatch of their passing offense against the Lions 26th-ranked pass defense, which allows 262.3 yards per game. The Lions have a couple of talented corners in Chris Houston and Rashean Mathis, but it will be a challenge for either of those two to keep up with DeSean Jackson, who went over the 1,000-yard mark for the season against Arizona. The Cardinals held Jackson to just 36 yards, but a lot of that had to do with Patrick Peterson shadowing Jackson for most of the day. Jackson has played two career games against the Lions, and has averaged 104.5 yards in those games. Detroit's secondary played well in their last game against Green Bay, but that was with a recently signed Matt Flynn as the opposing quarterback. Prior to that game on Thanksgiving, the Lions had allowed at least 100 yards and 2 touchdowns to an opposing wide receiver in each of their previous three games. 
It will be interesting to watch how the Eagles tight ends are deployed in this game. Against the Raiders and Cardinals, it was evident that the group was a big part of the game plan, especially in the red zone, and that could very well be the case again this Sunday. Brent Celek and Zach Ertz can cause a lot of matchup difficulties with their size and athleticism, and the pair is coming off a game in which they combined for three touchdown receptions. Ertz has become more of a playmaker with each passing game, and Celek continues to play at a high level, in terms of both receiving and pass protection.
Just like the Arizona game, this Sunday's game may very well come down to the battle in the trenches when the Eagles offense is on the field. After facing players like Calais Campbell, Darnell Dockett and John Abraham last week, the road doesn't get any easier when Ndamukong Suh, Nick Fairley and Ezekiel Ansah come to Lincoln Financial Field. The Lions have only recorded 26 sacks on the season, but they have been particularly effective at stopping the run. Detroit boasts the third-best rush defense in the NFL, allowing just 82.7 yards per game on average. For the first time this season, LeSean McCoy will enter a weekend without holding the title of league's leading rusher, and the University of Pittsburgh product may be looking to take that title back. In last year's loss to the Lions, McCoy carried the ball 14 times for 22 yards. Aside from his longest run of the day (11 yards), McCoy had 13 carries for 11 yards. It is hard to imagine the Eagles winning this year's matchup without getting their shifty back going.
Though Suh and the rest of the talented line garner a lot of attention, Detroit's linebacking corps is also no joking matter. Two of the Lions starting linebackers, Stephen Tulloch and DeAndre Levy, rank in the top 20 tacklers in the league. Tulloch has done his share of rushing the passer, registering three sacks on the season, and Levy leads all NFL players in interceptions with six. Whenever McCoy touches the ball, expect to see Tulloch and Levy swarming to No. 25.
When The Lions Have The Ball: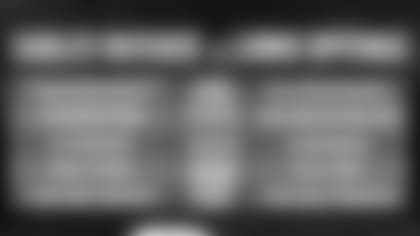 A week after the Eagles offense faced its toughest test since playing the Kansas City Chiefs in Week 3, the defense will face its toughest test since playing the Denver Broncos in Week 4 when the Detroit Lions come to town. At 7-5 and coming off a dominant win over the Green Bay Packers on Thanksgiving, the Lions are in the driver's seat in the NFC North.
Quarterback Matthew Stafford leads an explosive offense that ranks second in the NFL at 424.5 yards per game and fifth with 6.1 yards per play. The former No. 1 overall pick is a gunslinger with a strong arm who fires lasers all over the field, unafraid to take shots deep and let his receivers make plays in contested situations. The latter is a more attractive option when a certain Calvin Johnson is the intended receiver, of course. For the season, the Lions have the third most prolific passing offense (309.3 yards per game) and Stafford is completing 59.2 percent of his passes for 3,825 yards and 27 touchdowns – but he has also thrown 14 interceptions. In fact, he has thrown an interception in nine of 12 games, including 10 in the last five. For an Eagles defense that ranks last in passing yards allowed per game (296.8) but tied for third in interceptions with 15, this game presents an opportunity to take advantage of a quarterback who has been mistake-prone recently.
As previously mentioned, Stafford's top target is Johnson, already an all-time NFL great who will one day go down as one of the best ever play the wide receiver position. An athletic marvel at 6-foot-5, 236 pounds, with 4.35 speed and a 42.5-inch vertical, he is the quintessential definition of a "physical freak" and "rare specimen." If you were to create the perfect video game wide receiver, you would create the man they call Megatron. We may never see another player like him again. He is a matchup nightmare for every cornerback in the league and is essentially uncoverable one-on-one – sometimes he's even uncoverable when a defensive coordinator puts three guys on him. A year after breaking the NFL's single-season receiving yards mark with 1,934, Johnson has 1,299 yards on 72 catches in 12 games, putting him on pace for 1,732 yards this season, which would rank fifth all-time. Unfortunately for Johnson, last season's 1,934 yards resulted in only five touchdown receptions. So far in 2013, Johnson already has 12 touchdown receptions and is on track to tie his career high of 16, set in 2011. No matter where Stafford throws the ball, Johnson will go up and get it. Only four times this season has he been held under 100 yards receiving – ironically enough, the Lions are 4-0 in those contests and 3-4 when he goes for over 100 yards. In three career games against the Eagles, Johnson has just 12 receptions, but he is averaging 20.3 yards per catch, including one touchdown. No matter who draws the assignment of covering Johnson, whether it is Cary Williams or Bradley Fletcher, he will require frequent safety help over the top from Nate Allen, who continued his magnificent bounce-back season with an interception against the Cardinals.
Johnson is not the only receiver in Stafford's arsenal, although he is the most notable and dangerous. Third-year wide receiver Kris Durham, another giant who is 6-foot-6 and lines up opposite Johnson, has emerged as a viable complimentary threat in the offense with 471 yards and two touchdowns on 35 catches. Running backs Reggie Bush and Joique Bell are third and fourth, respectively, with 448 yards on 45 receptions and 378 yards on 34 receptions. Tight end Brandon Pettigrew and wide receiver Nate Burleson, who has played five games since returning from injury, are next on the list. The wild card is rookie tight end Joseph Fauria, a monstrous 6-foot-7 red-zone target who has six touchdown receptions on 11 total catches.
After years of a toothless rushing attack that made the offense one-dimensional and put all the pressure on Stafford and Johnson, the Lions made Bush their top offseason target. He remains an explosive and shifty runner who is a threat to take it to the house every time he touches the ball. Bush has been a perfect fit in Detroit and paces a rushing attack that ranks 16th in the NFL at 115.2 yards per game – interestingly, the Eagles allow 115.5 rushing yards per game (19th in the NFL) – and 13th at 4.2 yards per carry (the Eagles allow 4.1 yards per carry). He has 854 yards and three touchdowns on 180 carries, though he has fumbled four times and lost three of them, which is second-most among running backs. The number two back is Joique Bell, a former Eagle for a very brief stint in 2010, who is a hard, north-south runner with a battering ram style. Bell has 435 yards rushing and six touchdowns on 106 carries this season. While Bush zips around and beats defenses with his speed, Bell grinds out the tough yards and wears opponents down. The Lions finally have a formidable one-two punch at running back to complement their dynamic aerial show.
Last but not least are the members of the Lions offensive line, who have been the unsung heroes of the offense's prolific performance all season. The unit ranks tied for first in the NFL in sacks allowed at 1.2 per game and first by allowing sacks on just 2.91 percent of plays. Dominic Raola is the grizzled 13-year veteran and stalwart, a career Lion who was selected by the team in the second round of the 2001 NFL Draft. He is flanked by guards Rob Sims and Larry Warford, the team's second-round pick this past April who has the look of an All-Pro and who has played better than perhaps any other rookie offensive lineman in the league. Riley Reiff, the team's 2012 first-round pick, is the left tackle and protects Stafford's blind side, while fourth-year pro Jason Fox mans the right tackle spot.
While the Lions offensive line has been superb all season, the Eagles pass rush has picked up steam in recent weeks and had its most dominant showing yet in a five-sack effort against the Cardinals. Carson Palmer was under constant pressure and, in addition to the sacks, was hurried into making off-target throws on multiple occasions. Trent Cole continued his resurgence with two sacks and a forced fumble, while Brandon Graham also recorded two sacks on just 13 snaps as he built upon the previous week's strong effort. The Eagles now have 29 sacks on the season, with more than a third of that total (nine) coming in just the last two games.
The Cardinals had success running the ball early in the game, but the whole front seven – and it starts up front with Fletcher Cox, Bennie Logan and Cedric Thornton – tightened and shut down the run over the final three quarters. DeMeco Ryans was his usually superb self, leading the team in tackles against the Cardinals with nine (eight solo), including two tackles for loss, a sack, a quarterback hurry and a pass defended. Mychal Kendricks returned from a knee injury that forced him to miss the game against Washington and immediately showed he was back at 100 percent on the second snap from scrimmage when he chased down a wide receiver screen for just a minimal gain.
Overall, the Eagles defense continues to climb the NFL ranks. Though it is still 31st in yards allowed per game at 412.3, it allowed only 350 against the Cardinals. More importantly, the defense has now allowed 21 points or fewer in eight straight games and now ranks 14th in the league at 21.2 offensive points allowed per game.