After a long offseason of minicamps, free agency, draft picks and OTAs; after Training Camp and a quarterback competition throughout the preseason; after a rollercoaster season of lopsided wins, disappointing losses, record-setting performances and the occasional snowstorm; 347 days after Chip Kelly was named the head coach of the Eagles last January, it has all come down to this. The stakes are clear for the 9-6 Eagles: Win in Dallas on Sunday night and book a trip to the playoff. Lose, and we'll see them next season.
Coming off their 54-11 throttling of the Bears last Sunday night, the Eagles got word early this week that Tony Romo would be out with a back injury, paving the way for Kyle Orton to take over under center for the Cowboys. While that news may have thrown a loop into the week of gameplanning, make no mistake; the Eagles are in no position to overlook Orton, especially with the memory of Matt Cassel's performance two weeks ago fresh in their minds. Heading into a make-or-break game, there is no lack of motivation for the Eagles.
This marks the fourth consecutive season that the Cowboys have faced a win-and-in scenario in Week 17, and it's a proposition they've been unable to accomplish each time. The Eagles, meanwhile, are looking for their first playoff berth and first division title since 2010. Kelly's first season in charge for the Eagles has been an unquestioned success. From the production of one of the league's best offenses to the emergence of a potential franchise quarterback in Nick Foles to the turnaround of the defense, the future looks quite bright in Philadelphia. But the near future is what Kelly and Eagles fans are most concerned about. Will there be Eagles football beyond Sunday night? We can't wait to find out …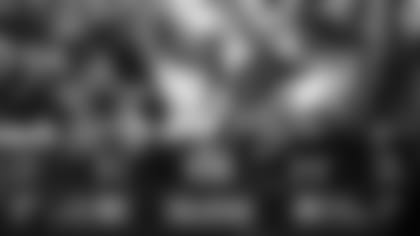 When The Eagles Have The Ball:
Following their 45-point explosion in annihilating the Chicago Bears – nine points were the result of the defensive scores – the Eagles offense ranks second in the NFL with 26.7 points per game and is flying high going into the regular season finale/de facto NFC East title game against the Dallas Cowboys. The unit is second in the NFL with 420.7 yards per game and first at 6.4 yards per play.
Led by running back LeSean McCoy, who is tops in the league in rushing at 1,476 yards and just 37 away from breaking Wilbert Montgomery's single-season franchise record, the Eagles rushing attack averages 161.9 yards per game and 5.2 yards per attempt, both first in the league. Bryce Brown had a breakout game against the Bears, rushing for 115 yards on nine carries (bringing his season yards-per-carry average up from 2.9 to 4.1), including a 65-yard touchdown to close out the scoring. Chris Polk chipped in as well, with two carries for 12 yards and a touchdown. As a whole, the Eagles had 34 attempts for 287 yards (excluding kneel-downs at the end of the game) and four touchdowns, getting back to their offensive identity in the process.
Nick Foles continued his sterling season with 250 yards, two touchdowns and no interceptions on an efficient 21-of-25 passing, good for a 131.7 quarterback rating. His 84 percent completion percentage set an Eagles' single-game record. The Eagles rank ninth in the league with 258.7 passing yards per game, but first at 8.06 yards per attempt. Foles has completed 63.9 percent of his passes for 2,628 yards, 25 touchdowns and just two interceptions. His 9.03 yards per attempt and 118.8 quarterback rating both rank first in the league. Foles now has a chance to exorcise his demons against a Dallas Cowboys defense that forced him into the worst performance of his young career, and knocked him out with a concussion, in the October 20 loss.
DeSean Jackson is coming off a relatively quiet game against the Bears, as the passing game as a whole took a back seat to a dominant rushing attack. Still, he made four receptions for 29 and had two "carries" for 12 yards as a result of being motioned out of the backfield and catching laterals from Foles. Jackson needs 106 yards receiving against the Cowboys to break Mike Quick's single-season franchise record. Riley Cooper had three catches for 53 yards against the Bears, while Brent Celek and Zach Ertz combined for four catches for 85 yards and a touchdown.
The Eagles offensive line had perhaps collectively its best performance of the season against the Bears after a shaky showing against the Minnesota Vikings. Each member was dominant in run blocking and nearly flawless in pass protection. Moreover, the screen game worked to perfection because Lane Johnson, Todd Herremans, Jason Kelce, Evan Mathis and Jason Peters were able to get out in space and eliminate any and all defenders. This unit had a rough time against a DeMarcus Ware-less Cowboys front seven the first time around and will be looking for revenge.
The Cowboys defense had by far its best performance of the 2013 season in completely shutting down the Eagles offense in their first meeting. Overall, however, the unit has struggled mightily and ranks last in the NFL in yards allowed at 418.6 per game, 31st against the pass (285.2 yards per game allowed), 27th against the run (127.9 yards per game allowed) and 29th in offensive points allowed (26.7 per game). It has also been ravaged by injuries and ranks 31st in sacks, with 29. Though Ware is back in the lineup, he is not 100 percent healthy and has just 6.0 sacks, the lowest total of his career. On the flip side, fellow defensive linemen Jason Hatcher and George Selvie are having career seasons with 9.0 and 7.0 sacks, respectively.
Middle linebacker Sean Lee – easily the unit's top impact player and someone who tormented the Eagles in the first meeting – has not been cleared to practice by doctors because of a sprained neck and is reportedly doubtful to play. With Lee out, defensive coordinator Monte Kiffin has deployed more nickel packages and primarily rolled with just two linebackers against the Washington Redskins in Week 16. Bruce Carter played 100 percent of the Cowboys' snaps, while rookie DeVonte Holloman played 89 percent. Former Eagle Ernie Sims also sees time.
Brandon Carr (three interceptions), the team's prized signing of the 2012 offseason, and Orlando Scandrick are the starting cornerbacks, while Sterling Moore – of New England Patriots' lore – mans the slot and has been a productive addition to the secondary. Safety features Barry Church, the team's leader with 126 (99 solo) tackles and three forced fumbles, and a rotation of J.J. Wilcox and Jeff Heath, both of whom are rookies (the latter was undrafted).
One final note: with Julian Vandervelde out with a back injury, the Eagles will be without their backup center. Knock on wood, that won't be a factor, but those duties would likely fall to Evan Mathis in a worst-case scenario.
When The Cowboys Have The Ball:
Until Monday afternoon, the Eagles' defensive game plan was likely going to revolve around stopping Cowboys quarterback Tony Romo. The savvy veteran has had success against the Eagles in his career, going 9-6 with 17 touchdowns and 13 interceptions. Then came reports that Romo injured his back last week against the Redskins and is now finished for the rest of the season. When Romo was officially declared out for the season on Friday, the Cowboys rolled out the carpet for their backup quarterback, veteran Kyle Orton. Orton hasn't played in an NFL game since 2011 but he has twice played in a "win-and-in" game in his career, once with the Chicago Bears in 2008 and then again with Denver in 2009. In both instances, Orton's teams came up short.
Orton, an eight-year pro out of Purdue, has a career record of 35-34 and a career passer rating of 79.7. He has spent the last two seasons in Dallas, appearing in three games (all in relief duty). Originally a fourth-round draft pick, Orton has been a reliable NFL quarterback, but there is nothing flashy about his skill set. Orton can make all of the throws, but he lacks the star power of someone like Romo. Something else that Orton lacks is mobility, especially compared to the Cowboys' usual starter. Romo is known for getting out of the pocket, extending plays, and making big throws on the run. Don't expect to see much of that from Orton. 
That's where an edge rusher like Connor Barwin comes into play. Barwin has the strength to get past defenders, but he also has the speed to track down a not-so-mobile Cowboys quarterback. Barwin's five sacks on the season are second on the team behind Trent Cole's eight. Cole, meanwhile, has been a monster of late for the Eagles. After not recording his first sack of the season until Week 9, Cole has certainly gotten back on track. In past seasons, it was around this time of year when stories would come out about Cole wearing down, but with a new sports science system in place this season, Cole has gotten stronger in the home stretch of the season. Coming off of a huge three-sack game against Chicago, keep an eye on No. 58 to see if he stays hot. It will also be important for the Eagles to generate interior pressure with players like Bennie Logan and Fletcher Cox. If the Eagles line can cause the middle of the pocket to collapse, Orton will be knocked out of his comfort zone.
Without Romo, the next big question is how much Dallas will rely on the run. DeMarco Murray is second among all NFL running backs with 5.4 yards per carry. In the Cowboys' last four games, Murray has averaged close to 19 carries per game, but for some reason the Cowboys have shied away from the running game in key spots over the last few weeks. When the Cowboys were trying to maintain that big lead that they had on Green Bay in the second half, they repeatedly threw the ball, which ultimately resulted in two extremely costly interceptions. Run defense has been one of the Eagles' biggest strengths on the defensive side of the ball this season, as they allow only 107.5 yards per game, but the Cowboys will need to avoid becoming one-dimensional if they hope to win.
Last week, the Eagles shut down Bears running back Matt Forte, who is one of the most potent dual-threat backs in the league. It was a total team effort, but Cedric Thornton and Mychal Kendricks both had standout games. Those two, along with the rest of the Eagles front will do their best to make Murray a nonfactor. The best way to beat the Cowboys is to make them pass-happy, and the Eagles did that in their first meeting with Dallas (granted that Murray wasn't active). As a result, the Cowboys were held to just 17 points.
Because Orton hasn't started a game in two seasons, it's likely that he could rely heavily on his biggest weapon to help him out. Whenever Orton gets in distress, throwing the ball to Dez Bryant will sound like a good solution. Bryant's combination of size and speed makes him one of the toughest receivers in the league to cover. Bryant leads the Cowboys with 85 catches for 1,134 yards on the season, including eight catches for 110 yards in the first meeting between the Cowboys and Eagles earlier this season. The Eagles corners are coming off of a game where they played Chicago's Brandon Marshall and Alshon Jeffery very closely, and they'll need to feed off of that performance. Unlike the typical "keep everything in front" scheme that the Eagles secondary has employed for most of the season, the Eagles pressed Marshall and Jeffery at the line of scrimmage, and Cary Williams had one of his best games in an Eagles uniform while doing so. In order to take away Bryant, press coverage may once again be the way to go.
Bryant is by far the most explosive talent on the Dallas offense, but there are a couple of other plays who are constantly reappearing as thorns in the side of the opposing defense. Jason Witten has been making plays seemingly forever, and he always seems to be good for at least one big play per game versus the Eagles. With 716 yards and eight touchdowns, Witten has proven that he is still a force to be reckoned with in this, his 11th season. The other fly that keeps buzzing away no matter how many times you swat at it is Cole Beasley, who drives opponents crazy by coming up big in third down situations. Beasley is averaging 9.5 yards per catch this season, and the slot receiver always seems to know where the first-down marker is.
The Cowboys offense as a whole is a bit confusing when you look at the numbers. Dallas averages 27.8 points per game, which is tied for third in the NFL (with the Eagles ranking second). However, they're 22nd in the league in yards per game with 336.3. These numbers show how the Cowboys can be a very hot and cold offense, but maybe one of the most telling stats is the team's third-down conversion rate of 35.5 percent, which also ranks 22nd in the league. It all comes down to this for the Ealges defense –  they must get off of the field when the Cowboys are presented with third-and long situations. Third-down defense has been an occasional Achilles heel for the defense this season, and they cannot continually allow the Cowboys to keep drives alive. When an opportunity is there to stall a drive, the Eagles defense must capitalize. **Make sure you follow us on Twitter @EaglesInsider.**