What a difference a week makes. After riding high on the heels of a five-game winning streak, the Eagles were brought down to Earth last week after the Minnesota Vikings served up a big plate of 48-30 humble pie. Thankfully, a second half collapse by the Dallas Cowboys allowed the Eagles to remain in first place in the NFC East and in control of their own playoff destiny. With two games remaining, the Eagles could clinch a division title if they win Sunday night, as long as the Cowboys lose Sunday afternoon at Washington. If either of those two things doesn't happen, the Week 17 matchup between the Eagles and Cowboys will determine the division winner.
But the Eagles have more pressing concerns on their hands. In order to regain their winning ways, the Eagles will have to handle a hot Chicago Bears team that, like the Eagles, stands atop their division at 8-6. The Bears are on a two-game winning streak, with their most recent victory coming after Jay Cutler returned from injury to retain the quarterback job. Unlike the Bears of recent memory, the Bears have become an offensive juggernaut that balances out a leaky defense. At 29 points per game, the Bears rank second in the league behind only the Denver Broncos. But they've also allowed just under 28 points per game, the fifth-worse mark in the NFL. That's a similar profile to that of the Vikings, who the Eagles were, perhaps, guilty of looking beyond last week. That won't be an issue this week as the Eagles welcome the primetime matchup. What do you need to know heading into the primetime penultimate regular season game? We've got you covered … When The Eagles Have The Ball:
Last week against Minnesota, the Eagles had their fourth-highest total yards output of the season. Granted that many of those 475 yards came when the Eagles were trying to play catch-up and the Vikings were looking to preserve a big lead, but there were still some positives to take away from the Eagles' offensive performance.
Nick Foles displayed flashes of brilliance of Sunday, in particular on his three touchdown tosses. He also hit DeSean Jackson on a perfectly-timed wheel route, a play that looks is becoming a bigger part of the Eagles offense with each passing week. Yes, there were plays on which Foles missed open receivers and held on to the ball for too long, but it's important to take into account that Foles was dealing with pressure on a fairly consistent basis, especially on the outside. The task doesn't get any easier this week with Julius Peppers, one of the elite pass-rushers in the game, lined up on the Bears side of the field. Peppers is the premier defender on the Bears roster and it will be up to Jason Peters (perhaps with some help from tight ends) to keep Peppers out of the backfield. For five-time Pro-Bowler Peters, this nationally televised game is a great way to show football fans around the country that he is back to his pre-Achilles injury form.
Foles threw for a career-high 428 yards against a banged-up Vikings secondary, but he's going to have to be better against the Bears from a decision-making standpoint. The Bears defense has had their struggles this year, but one thing that they do well is take away the football. As a team, the Bears have intercepted 17 passes, which is tied for sixth in the NFL. Fortunately for the Eagles, Chicago will once again be without Charles Tillman, one of the best ball-hawks in the NFL. Tillman has three interceptions on the season and has become known for being one of the best defenders at reaching in and stripping the ball out of the ball carrier's arms. Tillman suffered a torn triceps muscle in a Week 10 loss to Detroit and was placed on IR/designated to return. His regular season is over, but he could return to the lineup if the Bears make a deep playoff run. Without Tillman, fellow cornerback Tim Jennings has stepped up, picking off three passes while leading the team with 11 pass break-ups. Zack Bowman has also picked up his play since Tillman went down. Last week against Cleveland, Bowman intercepted two passes to help lead the Bears in their come-from-behind victory against the Browns.
After Sunday's loss to Minnesota, Chip Kelly said that the reason why LeSean McCoy only had eight carries was a combination of the Eagles playing from behind and the perceived matchup advantages that the Eagles receivers had against the Vikings secondary. If that train of thought continues, McCoy could figure to be a workhorse on Sunday night. The Bears have the worst run defense in the NFL, allowing 152.4 yards per game on the ground on average. On Sunday, that defense is matched up against the top rushing attack in the NFL, as the Eagles average 152.9 rushing yards per game. Advantage: Eagles.
The Bears defensive line has been depleted by injuries to Henry Melton and Nate Collins, as has their linebacking group, with D.J. Williams on injured reserve and Lance Briggs missing time with a fractured shoulder (though Briggs may be able to go on Sunday). Factor in the loss of future Hall-of-Famer Brian Urlacher, who retired this past offseason, and the Bears appear to have lost that defensive edge that they had for quite some time. Chicago did pick up former Dallas Cowboy Jeremiah (formerly Jay) Ratliff to help stuff the run, but not even a stout tackle like Ratliff has been able to help the Bears slow down opposing running backs. Expect to see McCoy early and often at Lincoln Financial Field. 
Over the past couple of weeks, the Eagles' backup running back position has taken an interesting turn. Bryce Brown had done a serviceable job for most of the season, but Chris Polk really proved his value in the Detroit game, displaying his ability to quickly find a hole and then burst through it into the second level of the defense. Polk played nine offensive snaps against the Vikings, which doesn't sound like a lot, but it was triple the amount of time that Brown saw on the field. The Eagles could rely heavily on the run, so Polk could be a factor whenever McCoy needs a breather.
As for the passing game, the Eagles could look to exploit Chicago over the top with DeSean Jackson, who is coming off one of the best games of his career against the Vikings, when he caught 10 passes for 195 yards and a touchdown. Though Jackson is always the No. 1 option, the Eagles' taller targets could be in for a big game. Players like Riley Cooper and Zach Ertz have used their size to their advantage all season long, and that trend could continue on Sunday night. Jennings is listed at just 5-foot-8 and Bowman is listed at 6-foot-1, so the taller Eagles receiver could come up big around the goal line.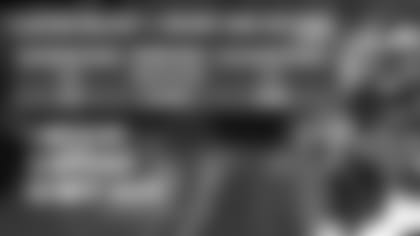 When The Bears Have The Ball:
The Chicago Bears have long been known as a team that prides itself on a dominant defense with an offense that does enough to get by. That is no longer the case in 2013 with new head coach and offensive guru Marc Trestman. The defense has been a weakness for the Bears, but the offense has become one of the most dangerous and explosive in the NFL thanks to a wealth of talent at the skill positions.
In fact, the Bears offense enters Sunday night's showdown against the Eagles ranked fifth in offensive points per game (25.6), seventh in yards per game (393.4), second in yards per play (6.1), fifth in passing yards per game (275.8), third in touchdown passes (29), 13th in rushing yards per game (117.6) and fourth in yards per rush (4.6). The Eagles defense, on the other hand, suffered a severe setback against the Minnesota Vikings after nine straight games of improvement in which they allowed 21 points or fewer. Thanks in large part to the pace of play at which the Eagles play, the defense still ranks 30th in the league in total yards allowed at 402.4 per game, 31st in passing yards allowed at 291.6 per game, 23rd in sacks with 32 and 16th in offensive points allowed at 22.1 per game. The Eagles do still rank tied for seventh in takeaways with 26, while Chicago has only turned the ball over 19 times, which ranks among the NFL's best.
Quarterback Jay Cutler returned from a sprained ankle that kept him out four games – which enabled backup Josh McCown to have the best stretch of his NFL career – and helped lead the Bears to victory over the Cleveland Browns, 38-31, after a shaky start that included throwing two interceptions. Cutler has as strong an arm as any quarterback in the league, and he isn't afraid to throw the ball up to let his receivers make a play (though this high-risk style can result in interceptions). He is also an underrated athlete who can beat defenses with his legs if the opportunity arises. For the season, he has played in nine games and has completed 63.9 percent of his passes 2,173 yards, 16 touchdowns and 10 interceptions, for a quarterback rating of 89.8.
Brandon Marshall has been Cutler's favorite receiver since they played together for two years on the Broncos and has over 1,000 yards receiving for the seventh straight season. At 6-foot-4, 230 pounds, he is one of the league's most imposing physical specimens, especially at the wide receiver position. But despite Marshall hauling in 90 catches for 1,185 yards and 10 touchdowns so far in 2013, the meteoric rise of Alshon Jeffery has been the big story. Jeffery – the 6-foot-3, 216-pound former South Carolina standout whom the Bears selected a slot ahead of the Eagles taking Mychal Kendricks in the second round of the 2012 NFL Draft – is another big, strong, physical freak in the Marshall mold with tremendous body control and sure hands. Marshall has taken the precocious second-year pro under his wing, and the results have been astonishing. Jeffery has 80 catches for 1,265 yards (seventh in the NFL) and seven touchdowns. Both he and Marshall are handfuls to contain and specialize in making plays even when covered tightly. Recently going up against Larry Fitzgerald and Michael Floyd should help Eagles cornerbacks Cary Williams and Bradley Fletcher in preparing for this monumental challenge as they look to bounce back from subpar performances against the Vikings.
On the plus side, Brandon Boykin is set to play after suffering a concussion last week. His presence will be important considering how often Marshall lines up in the slot. Patrick Chung was replaced by Kurt Coleman at safety opposite Nate Allen following the Vikings' first touchdown, though he was rotated back in and played some snaps at nickel corner. Coleman then suffered a hamstring injury, which forced Colt Anderson into action, who suffered a knee injury. Both Coleman and Anderson will not play, though it looks like rookie Earl Wolff is set to return to action.
The sneaky option at wide receiver for the Bears is Earl Bennett, Cutler's former Vanderbilt teammate. Though he only has 231 yards on 30 catches, four for touchdowns, Bennett caught a touchdown against the Browns and has been particularly effective against the Eagles during his career. In fact, in three games he has more receiving yards, 208 (on 14 catches), against the Eagles than any other non-NFC North team and more touchdowns, three, than against any other team, period. Former Cowboy and Giant Martellus Bennett is the tight end, another huge target who serves as a key part to the offensive attack because of his receiving and blocking ability. Bennett has always been known as a mauler of a blocker, but he has set career highs in receptions, 59, and yards, 659, for the Bears this season. He is especially dangerous when teams are keying on Marshall and Jeffery.
Matt Forte is a model of consistency as a runner, receiver and blocker and is one of the league's most versatile, complete players. He is quietly having the best season of his career while being overshadowed, at least in the general public, by the Bears' prolific vertical passing attack. However, at 1,200 rushing yards (third in the NFL) and 522 receiving yards (fourth among running backs), Forte needs just 39 and 26 more, respectively, to set new personal bests in each category. He's third among starting running backs with 85.7 rushing yards per game and sixth with a 4.7 yards-per-carry average. Forte has already set a career high in total yards with 1,722, while his nine total touchdowns ties the second-best mark of his career. In four games against the Eagles, he has 327 rushing yards on 71 attempts (4.61 yards per carry) and 101 receiving yards on 14 catches (7.21 yards per catch) but has not scored a single touchdown. Michael Bush is the backup but has only 54 carries for 166 yards (and three touchdowns) on the season, though he did break a 40-yard touchdown run against the Browns to seal the victory and has nearly half of his rushing yards in the past two games.
Up front, the Bears have an offensive line that is much improved from recent seasons despite starting two rookies on the right side in tackle Jordan Mills (fifth round) and guard Kyle Long (first round). The glue is 34-year old center Roberto Garza, who is in his ninth season with the Bears. Left tackle Jermon Bushrod signed as a free agent after six seasons with the New Orleans Saints and has stabilized that position after years of uneven play. At left guard is Matt Slauson, another free agent signing who spent the first four seasons of his career with the New York Jets. Together, the unit has proved to be one of the league's best and most dependable, not only paving the way for devastating passing and rushing attacks, but only giving up 24 sacks, which is second-best in the NFL. Keep a close eye on the trenches in this game, as Fletcher Cox, Bennie Logan and Cedric Thornton have consistently been the Eagles' best performers and continue to play at a high level. Logan had perhaps his best game yet against the Vikings, recording three total tackles, a quarterback hit and deflecting the pass that Kendricks ended up intercepting. Trent Cole, Brandon Graham and Connor Barwin struggled to generate pressure on Vikings quarterback Matt Cassel and will need to be much better against the Bears in order to slow down Cutler and company. DeMeco Ryans and Kendricks continue to be rock solid in the middle of the defense, and the latter will be relied upon to cover Forte out of the backfield and Bennett over the middle.