General manager Howie Roseman explained that there was no one particular reason the Eagles signed wide receiver/kick returner Brad Smith to a two-year deal on Tuesday. It was Smith's ability to play many positions that piqued the Eagles' interest.
"It was because of the versatility that he brings to our football team," Roseman said. "His ability to potentially be a four-phase special teamer when we're looking at our gameday roster was important."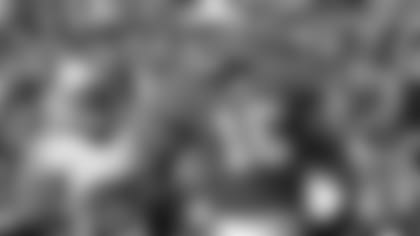 Smith was released off the Bills' injured reserve list on Friday and cleared waivers on Monday. Smith suffered a rib injury in the Bills' preseason finale. The Eagles gave Smith a physical on Tuesday and Roseman said that the newest Eagle is "100 percent health-wise." Smith is expected to make his Eagles debut this Sunday against Washington.
"We're in the middle of the season, so we're looking for guys who can contribute right away," Roseman said.
Smith spent the previous two seasons with the Bills after five seasons with the New York Jets. Smith worked with Eagles wide receivers coach Bob Bicknell in Buffalo, where Bicknell held the same title in 2012.
The only player to throw for a touchdown, rush for a touchdown, catch a touchdown pass, return a kickoff and a blocked punt for a touchdown in NFL history can line up inside and outside as a receiver, play out of the backfield as a quarterback or as a running back and help on special teams as a returner or in coverage. The Eagles don't have Smith penned in for any one particular spot on the field at this point.
"It wasn't primarily for a single role," Roseman said. "It was about all of the things that we thought he could potentially bring to this football team."