Special teams coordinator Ted Daisher takes a keen look at every single one of Sav Rocca's punts.
If he witnesses something that he doesn't like, he makes a correction. One of the many new coaching additions in the off-season, Daisher might have the biggest impact on the third-year punter.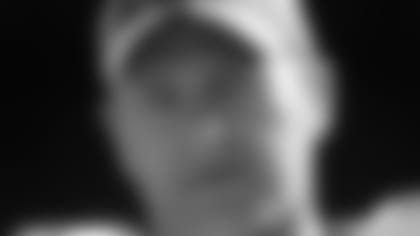 Rocca made major strides in his Year 2
"He's brought in some new things that I'm working on and hopefully that will work in the consistency side of the game in situational punts," Rocca said.
The former Aussie Rules star improved by leaps and bounds in his sophomore season. He was named the NFC Special Teams Player of the Month for September becoming the first punter in either conference to win the award in nearly two years. He broke the team single-season record for net punting average with a 37.9 mark. On eight different occasions, including playoffs, Rocca had a net average of 42.0 or more in a single game. He did that just once as a rookie.
His success continued into the postseason. In the Wild Card win at Minnesota, Rocca averaged 44.3 yards per punt and dropped four inside the 20-yard line. He averaged 42.0 yards per punt and downed another inside the 20 one week later against the Giants.
Rocca's leg strength was impressive when he signed with the Eagles, but it was a matter of honing and controlling that power. That's still where Rocca continues to seek improvement. It certainly helps to have a coach who guided the third-best special teams unit in the league last year. As the special teams coordinator for the Browns in 2008, Daisher's unit was ranked just behind the Bills and the Titans according to *Dallas Morning News' *Rick Gosselin, the authority on special teams rankings.
"He can really see, focus in what I'm doing," Rocca said.
The simplest thing makes all the difference when it comes to punting. If Rocca's drop isn't spot on, the ball will level off just a couple degrees which is enough to alter the trajectory of the punt.
Rocca has been in Philadelphia, but will return to his home in Australia where it is winter. He wants the experience of punting in conditions similar to the ones he will face at the end of the season. As of now, the Eagles have only signed Sam Swank, the kicker/punter from Wake Forest, to lessen the burden off of Rocca's leg during training camp. But that doesn't make Rocca feel any more secure about his job.
"I take every challenge seriously," Rocca said.