*Training camp is just a few weeks away. Let's take a look at some of the key players to keep an eye on when the Eagles are at Lehigh University in Bethlehem, Pa. getting ready for the 2009 season. Today, let's look at ... David Akers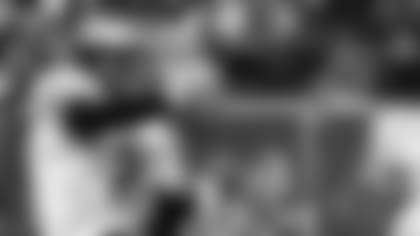 David Akers along with holder Sav Rocca
Akers has been training with sports performance coach Kate Decker from Velocity Sports Performance in Cherry Hill, N.J. to improve the explosiveness in his hips and help him retain his power. Some of Akers' teammates recommended Decker after he injured his hamstring in 2005 and the two have worked together ever since.

144 - Number of points scored by Akers in 2008, which was No. 1 in the NFC and it set a new single-season franchise record

17 - Touchbacks by Akers in 2008, a career high and the most by an Eagle since Roger Ruzek hit that many in 1992

15 - Number of consecutive field goals made by Akers at one stretch during the 2008 season which tied the second-longest streak in team history

51 - Length in yards of successful field goal in Wild Card win over Minnesota in the playoffs. It was the longest postseason field goal in Eagles history

"I came in three days a week in the off-season with Sav (Rocca), Jon (Dorenbos) so Ted Daisher could get a feel for how we kick and our timing and what nuances make us tick. We're trying to hone it in so we can be better this year."