Running back Ryan Moats was one of eight players released on Friday as the Eagles have to get to the NFL-mandated roster limit of 53 by 6 PM (EST) Saturday. The current roster stands at 67 players. The other seven players let go were wide receivers Bam Childress and Jamal Jones, cornerbacks Therrian Fontenot and Nick Graham, safety Marcus Paschal, guard Stefan Rodgers and linebacker Pago Togafau.
A third-round pick of the Eagles out of Louisiana Tech in 2005, Moats enjoyed his greatest success as a rookie when he finished tied for the team lead in rushing touchdowns (3) and was second in rushing yards (278) despite just playing in seven games. Last year, Moats suffered a season-ending ankle injury that forced him to spend the year on the injured reserve list. Moats sat out Thursday's preseason finale against the Jets with an ankle injury, but was already caught in a numbers crunch with a very deep stable of running backs. Due to the injury, Moats was waived/injured.
Three contributors from last year's 8-8 team were also released - Graham, Paschal and Togafau. All three were rookie free agents last season. Graham and Paschal were originally signed by the Eagles and made their mark primarily on special teams. Togafau was originally signed by the Cardinals last season, but was picked up by the Eagles after he was released in the final roster cutdown.
Childress and Jones were signed by the Eagles this past offseason. Both were intriguing because of previous NFL experience - Childress with the Patriots and Jones with the Saints.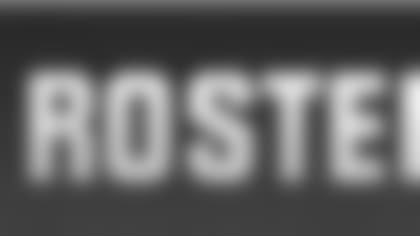 </td>
     </tr>
     <tr>
         <td> Bam Childress (WR)</td>
         <td> Touchdown vs. Jets nice way to end preseason</td>
     </tr>
     <tr>
         <td> Therrian Fontenot (CB)</td>
         <td> Physical corner, was fun to watch at training camp</td>
     </tr>
     <tr>
         <td> Nick Graham (CB)</td>
         <td> Not enough improvement from '07 rookie free agent</td>
     </tr>
     <tr>
         <td> Jamal Jones (WR)</td>
         <td> Hard-working receiver slowed by injury in preseason</td>
     </tr>
     <tr>
         <td> Ryan Moats (RB)</td>
         <td> Speedy back should find job, too much depth on roster</td>
     </tr>
     <tr>
         <td> Marcus Paschal (S)</td>
         <td> Rookie free agent last year with game experience</td>
     </tr>
     <tr>
         <td> Stefan Rodgers (G)</td>
         <td> Another good player caught up in numbers crunch</td>
     </tr>
     <tr>
         <td> Pago Togafau (LB)</td>
         <td> Entered camp as backup MIKE, but lost job to Joe Mays</td>
     </tr>
 </tbody>