Cornerback
Experience: 2 Years
College: Georgia
Acquired: Selected in the fourth round of the 2012 NFL Draft
Brandon Boykin's season began with a tremendous Training Camp at the NovaCare Complex. There was a great deal of competition at the cornerback position, as Boykin battled it out with free agent signees Cary Williams and Bradley Fletcher for one of the two starting spots. As the preseason got underway, Boykin time and time again came up with big plays, both in game action and on the practice fields.
Despite his strong play on the outside, head coach Chip Kelly and defensive coordinator Bill Davis wanted to keep Boykin as the slot cornerback, because as Kelly explained, the nickel corner has become a starting position in the NFL with how often teams go with three-receiver looks. The defensive coaching staff, not wanting to put too much on the second-year pro's plate, elected to keep Boykin inside to mold him into a great slot corner, and that's exactly what they did.
Flash back to Training Camp. After an open practice at Lincoln Financial Field, Boykin explained how he had to do 50 push-ups after making a spectacular one-handed play on a pass, but failing to hold on to it for an interception. He explained that defensive coaches John Lovett and Todd Lyght made it a rule that defensive backs needed to intercept the ball whenever they can get their hands on it, or else push-ups would ensue.
Boykin must hate push-ups.
The emerging playmaker intercepted six passes in 2013, tied for the second most in the NFL. Those six interceptions would be a lot for a defensive back who played every snap, but Boykin was able to do it while playing in just 51 percent of the defensive snaps. NFL players and coaches often say the jump from a player's first season to the second season is when they improve the most, and that appears to be true of Boykin.
While his 76-yard interception return against the Packers and his 54-yard return for a touchdown against the Bears were joyous moments for Eagles fans, they fall short of his heroics against the Dallas Cowboys in the regular season finale. Dallas trailed 24-22, but they got the ball back with enough time to drive down the field for a game-winning score. On the first play of the drive, Boykin stepped in front of a Kyle Orton pass, intercepting it to clinch the NFC East title, sending the Eagles to the playoffs for the first time since 2010.
Of the six interceptions that Boykin had in 2013, each one seemed to be more spectacular than the last. Five of them came when the Eagles held a one-possession lead. Four of them happened in the fourth quarter. Three of them came inside the Eagles' 20-yard line, two of them sealed victories for the Eagles and one made Chip Kelly an NFC East champion in his rookie season.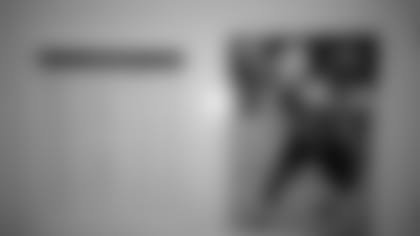 Eleven cornerbacks were picked ahead of Eagles breakout playmaker Brandon Boykin in the 2012 NFL Draft. He has a list of their names – Morris Claiborne, Stephon Gilmore, Dre Kirkpatrick, Janoris Jenkins, Trumaine Johnson, Josh Robinson, Jamell Fleming, Bill Bentley, Jayron Hosley, Omar Bolden and Coty Sensabaugh – hanging above his bed.