Believe it or not, the beginning of the 2014 season is rapidly approaching. Players will report back to the NovaCare Complex on April 21 for the start of the offseason program. Join us as we count down the days until the Eagles are back in town ... Defensive end Cedric Thornton entered the third season of his NFL career in 2013 ready to make his mark. The former undrafted free agent signing and practice squad member from Southern Arkansas University had shown potential in the past due to a unique combination of strength and quickness at 6-foot-4, 309 pounds, but the transition to a 3-4 defense under Bill Davis provided a natural fit and heightened expectations.
Thornton, who defensive line coach Jerry Azzinaro said intrigued him prior to Training Camp because of his "violent" style of play, not only lived up to expectations, he exceeded them. He recorded 78 total tackles (60 solo, five for loss), according to the Eagles' official stats, and was one of the NFL's best run defenders.
Though underappreciated by the general public because of his lack of name recognition and pass rush production (one sack, 8 hurries), Thornton was certainly appreciated by his teammates, coaches and Eagles fans. Chip Kelly lauded him as the defense's most consistent player throughout the season, as he paired with Fletcher Cox to form one of the league's most promising pair of 3-4 defensive ends. Thornton turns 26 in the summer and is actually the eldest starter on a young, dynamic Eagles defensive line that looks to be the backbone of the defense moving forward. First Player To Wear 78: T Mike Jarmoluk (1949-55)
Most Recent Eagle To Wear 78: T Fenuki Tupou (2009)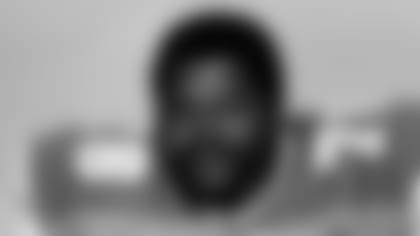 An unheralded seventh-round pick out of Maryland-Eastern Shore, Carl Hairston played eight seasons for the Eagles from 1976-83, starting 106 of 116 total games at defensive end. He was a key piece of a defense that was among the NFL's best in the late 1970s and early 1980s when the team became a perennial contender and reached the Super Bowl under Dick Vermeil. Hairston was a captain on the 1980 NFC Championship team.