Running back LeSean McCoy has already had an extremely impressive NFL career. Since 2010, he is fourth among all active players in total touchdowns with 34, 20 of which came in the 2011 season (an Eagles single-season record). But don't tell him that. McCoy has his goals set on being an even better player this season, something that he believes is possible because of the pieces in place around him.
"I want to be more dominant," McCoy told reporters upon his arrival at the NovaCare Complex on Thursday. "The last few years I've had good years, but I want to be dominant. I think in this offense, (we have) the ability to run the ball more, where I can really take over a game. There have been flashes of it in the past, but having the ability to do it day in and day out, game in and game out, I think that's a different story.
"(Head coach) Chip (Kelly) has shown that he runs the ball (a lot), so I think that's the difference. I want to get back to that old stage where I'm taking over a game. I think with all the talent and supporting cast around me, that should be easy."
McCoy feels that there is plenty of talent to go around on this Eagles team, but he wants to be the player who steps up and wants the ball in big moments, which is a mindset that he thinks every player should have.
"With the offense around me, there's not as much pressure where you have to do everything," said McCoy. "There are certain guys on different teams where if they don't play well, their team doesn't do well, and with the Eagles that isn't the case. That helps me out a little bit, but as a competitor I want to be one of those guys in the offense where (if) it's the fourth quarter, I want the ball. I want that type of attitude, and the type of person Coach Kelly is, he has that attitude also. It makes us more dominant as a team if each guy has that attitude and wants the ball and is willing to make plays. You don't know where to go as a defense."
It's no secret that Kelly's offense can be described as fast. Kelly has always comprised his Oregon teams of speedy, versatile players. McCoy says that the Eagles' current roster is perfectly suited for Kelly's high-speed attack.
"Chip Kelly has had a ton of speed wherever he's been at," McCoy said. "Bringing that here with myself and the other guys (DeSean Jackson, Jeremy Maclin), I think we'll be dangerous. ... I think we have potential to make some big noise. I think the biggest thing with this offense is it gets you in open space. We're constantly going. Foot on the gas, we're constantly going. I think when teams are getting tired and thinking about defensive strategies, we're gone. We're pushing it, high-tempo. I think it will be good for us, and the good thing now with this team (is that) we finally have more depth, especially at running back."
DeSean Jackson On QB Competition
Earlier this month, DeSean Jackson was asked to predict who he thinks will win the Eagles' much-ballyhooed quarterback competition. At the time, he guessed that Michael Vick would emerge the victor, but Jackson explained after arriving to the NovaCare Complex on Thursday that his guess was nothing more than a shot in the dark.
"Honestly, I just really took a guess, an honest opinion that came from myself," he said. "We still have to go to practice and see what that'll be like starting (Friday). The competition level is great. I think we have four great quarterbacks that can all contribute to helping us win. At the end of the day, Vick's been here, he's going on (his 11th season). I just think he's accomplished some great things, his maturity level, he's matured a lot since his situation happened, him coming out of jail. That was just an honest opinion from myself but we don't know yet so we'll see how that goes."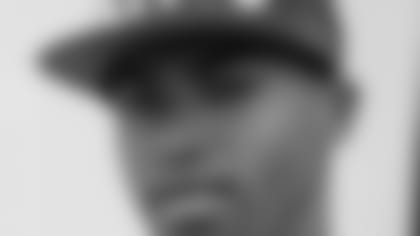 Meanwhile, Jackson expressed his support of Nick Foles when asked whether he felt obligated to explain his comments to the second-year quarterback.
"I don't feel obligated at all, but definitely he's a good friend of mine so he understands what I said and what I basically put out there," said Jackson. "But Nick's a great player, nothing to take away from himself. I've never said anything bad about him, it was just an opinion that I thought. Foles is a good quarterback as well, so regardless of who the starting quarterback is going to be, we'll be able to go out there and get it done."
Jackson also said that he's glad the competition will be decided on the practice field.
"For sure, regardless of whoever wins at the end of the day, they still have to produce," he said. "Everybody, it's not only the quarterbacks it's throughout every position."
That's part of the reason why Jackson expects such big things from the offense this season.
"The sky's the limit, not only (Jeremy Maclin and me), but (LeSean) McCoy, (Brent) Celek, (Jason) Avant," Jackson said. "It's just from A to Z, I think it's a big difference. Nothing bad to say about coach (Andy) Reid's offense and his system and Marty Mornhinweg, just the way Chip Kelly's coming in with Pat Shurmur and things like that. I just think they've installed something very good here so we're very excited. We're anxious to go out there. We were able to tease with it this offseason a little bit, but I think now Training Camp, closer to the season, preseason, things like that, I think everything is going to take off real fast."
Brent Celek Confident In This Squad
"I'm excited to get this thing going. We've got a lot ahead of us."
These are the words of tight end Brent Celek, who comes into Training Camp with a sense of eagerness, as well as lofty expectations.
"We've got one goal, and that's to win a Super Bowl," Celek said. "We haven't done that, but that's what we plan on doing this year."
Despite the fact that Celek has been one the Eagles' most consistent receivers in the last few seasons - including a 157-yard game against Baltimore in 2012 - the seven-year vet is not focused on who is delivering the passes come this season.
"The conditioning test is the first concern," Celek responded. "Then practice after that, but I'm not worried about (quarterback) stuff. We've got a long camp. Lots of things happen during Training Camp. There's going to be battles at every position, not just quarterback."
Aside from the excitement that comes along with the start of a new year, there is another reason why Celek is so excited about this year's Training Camp - he is a big fan of the NovaCare Complex.
"I'm so excited that we're here," Celek told reporters. "I love all the people up in Lehigh, but I'm excited that we're here. ... I love this facility. We've got great fields out there, and you know (the facility). It's just like being home. So I like it here. ... and you can sleep better here, honestly."
The Eagles brought in veteran James Casey, drafted Zach Ertz and have a number of young tight ends on the current roster. Celek understands that there is a competition at his position, but he says it's no different than any other year.
"Every year, you are playing for your job," Celek said. "This is the NFL. Someone is coming to try to take your job, and the coaches are trying to find the best players to put in position to win games, because it's ultimately on them to win games."
Celek believes in this 2013 Eagles team. He knows that the roster contains a number of talented players, but in his opinion, success hinges on whether the team can come come together as a unit. If they can do that, Celek sees no reason why the Eagles couldn't be Super Bowl contenders.
"For sure," he answered when asked if the team could compete for a title this year. "We've got a lot of talent on this team. It's just going to come down to how we play together. I think I say it almost every year that it's about how you play as a team. Sometimes it's not all about the talent. It's how the guys jell together that makes the best team."
Todd Herremans Expects Eagles To Have Best Run Game
Todd Herremans arrived at the NovaCare Complex for Training Camp sporting an unusual, yet interesting, hairdo. He said it was inspired by the TV show "Vikings" on the History Channel. Before questions from reporters turned to his new 'do, Herremans talked football.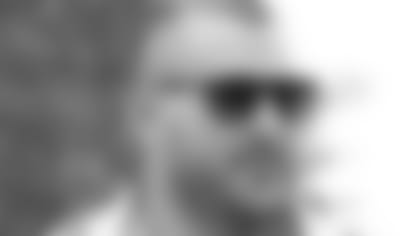 When asked about competition on the roster and the notion that no starting spots are guaranteed, Herremans said, "I think that you have to go in with the mindset that every spot is up for grabs, and then you have to believe yourself that you're a capable starter and then go out there and earn your job or prove why you have your job. I think that's what any coach is going to want to do, create competition at every position because if you're competing then you're going to get the best results."
He was also complimentary of rookie offensive tackle Lane Johnson, "I think he's very gifted, he likes to work. He's still young when it comes to being an offensive lineman, but he doesn't act like he knows everything, so he's open to learning and getting better."
Herremans, being an offensive lineman, is excited for the emphasis head coach Chip Kelly will place on the run game.
"I think that our running game should be second to none," he said.
Kurt Coleman: Let's Get It Rolling
In 2012, Kurt Coleman finished second on the Eagles with 93 total tackles. Still, Coleman finds himself in a competition for a starting job, just as everyone on the team does. Coleman says his play-making ability will separate him from the rest of the pack.
"I make plays," Coleman told reporters. "I see things happen and I make them. I just try to stay consistent with my game plan and be a game-changer. ... I'm going to bring whatever I bring to the table. I'm going to fly around; I'm going to be a leader and I'm going to make plays. That's just what I do.
"I think what Chip (Kelly) has done at every position, not just the secondary - everybody's competing. I don't think he has anybody written down as a slotted starter. Out here is where it's going to be won, and I think it's an exciting time for all of us. We're competing against each other, but we're also pushing each other to become better teammates and become better players, and when it's all said and done, it's going to be the best 53-man roster."
While there are a number of players battling to be named one of the starting safeties, Coleman says that he doesn't worry about other people. He knows that if he pushes himself; he is the best player at his position.
"I'm competing against myself," said Coleman. "Bottom line - I know what I'm capable of doing. I've proven to be able to make plays in the NFL. That's not something that I'm worried about. It's just about me getting better every day and staying healthy, because that's a big part of it. If I'm able to stay healthy, I'm able to play the way I want to play. So if I can continue to just practice hard, play hard and get better, I'll be fine."
Coleman, like many other Eagles, has his eyes set on this season. He's not focusing on the what happened last year; instead, he's moving on and getting excited for whatever comes next.
"We're not even worried about last year," said the four-year pro. "That team was that team. It's a whole new regime. Everything is different. Our mindset is different. This is definitely a re-energized team. Our focus is on getting better every day, so when it comes to our first game of the year, we're ready to hit the field running. You see it out in practice, every guy's flying around. I'm just excited to get in here, get my physicals and let's get things rolling."
Bo Wulf, Dan Klausner and Alex Smith contributed to this report.