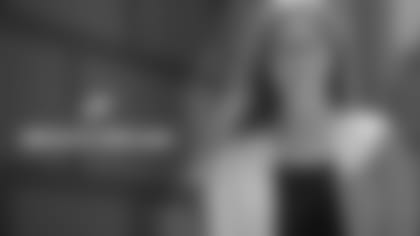 In each edition of Employee Spotlight, we profile a member of the Eagles' front office. This week, we introduce fans to Vice President of Ticket & Fan Services Laini DeLawter. After joining the Eagles as the team's director, ticket operations in 2004, DeLawter was promoted to her current post in 2014. Ticket and Fan Services cover all aspects of interaction with fans who attend events at Lincoln Financial Field as well as the Season Ticket Members and Waiting List.
What college did you attend? University of Pittsburgh, B.A. Communications
How did you get your start in the sports industry? I spent one year as a sports writer for The Pitt News and I interned for the Baltimore Stallions of the Canadian Football League (CFL).
How has technology impacted your career? Greatly – as a ticket operations and guest services specialist keeping up with the latest technologies has opened many doors in my career. From the Archtics ticketing system, Power Pay payment plans, Pay as we Play and mobile ticketing, each new technology should be studied and embraced by the leaders in our field.
Who is/was your role model/mentor in business? I have three: My first boss at the CFL, Larry DeSautels, who currently works at the U.S. Chamber of Commerce in Washington D.C.; my boss at the Washington Capitals, Kevin Morgan, who currently runs his own sales and marketing firm called Morgan-CS and since I have been here at the Eagles, Senior Vice President, Chief Financial Officer Frank Gumienny has taught me so much about the Eagles' culture.
What is the most challenging part of your job? Being on the job as much as possible while struggling to be a good mom to my three boys.
What advice would you give to someone who wants to work in sports? Go for it! Work as hard as you can, learn as much as you can, never be "too big" or "too important" to pitch in and help out.
Were you an athlete yourself? I was a competitive dancer and dance coach. I was also a cheerleader and majorette.