The Birds are bringing back the old-school vibes on Sunday night during the first Kelly Green game of the season. Can the Eagles bounce back from last week's loss in front of a raucous crowd? 
Find out how you can watch, stream, or listen to the action here:
Sunday's game will air nationally on NBC at 8:20 PM with Mike Tirico and Cris Collinsworth on the call. Melissa Stark will be reporting from the sideline.  
After the final whistle, join Marisa Pilla, Fran Duffy, and Eagles legend Ike Reese for The Postgame Show presented by Ricoh – they'll have highlights, press conferences, game analysis, and more. Tune in on Philadelphiaeagles.com, the Eagles app, and our social media channels to watch.
Fans can also stream the game on the league's exclusive video streaming subscription service – NFL+. In addition to live out-of-market preseason games, NFL+ also features live local and prime-time regular-season and postseason games (phone and tablet only) as well as live local and national audio for every game, NFL Network shows on-demand, NFL Films archives, and more.
Want to watch the game from outside of the country? NFL Game Pass International provides streaming capabilities for games across the league.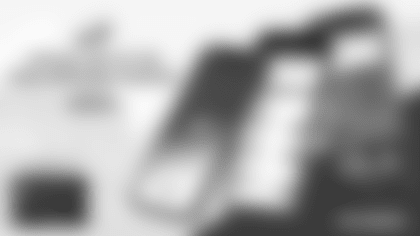 Eagles Mobile App
Stay connected with the Eagles anytime, anywhere with our official mobile app. Receive the latest news, watch behind-the-scenes videos, and more.
Several Eagles players participated in a photoshoot, posed in front of an LED wall with graffiti-style graphics in the background while sporting the newly released Kelly Green uniforms.