Leadership is a quality that is tossed around the world of sports quite often. It often stems from on-field accolades or success. The fact is, however, that leadership is just as important off of the field as it is on it. What a player does off of the field can mold a description of not only the individual, but it can also describe the qualities of the team as a whole.
For Philadelphia Eagles, it is no surprise to who the leaders are on the field. The names of Jason Peters and DeMeco Ryans and Malcolm Jenkins and Nick Foles are just a few of the team's leaders, and this list can go on and on. These players and this team bring communities together and people within Eagles Nation. They do it through their on-field success, and at 5-1 thus far, there is a lot to smile and talk about as a fan. But, off of the field, the team also creates smiles by acting on and helping members within the community by taking a hands-on approach.
Community events are mandated by the NFL, but the Eagles embrace it with their Community Monday initiative, a weekly approach to reaching out to people and organizations that truly need resources and help. Monday is an off day for the players, so this approach really works perfectly for them as well.
When it comes to community leadership for the 2014 season, the Eagles are proudly represented by many members of the team with a quarterback leading the way in Mark Sanchez, who has gone above and beyond this year to serve the community and to help in any way that he can. Whether it is playing board games at the Philadelphia Ronald McDonald House or unloading a truck at the Habitat for Humanity ReStore, Sanchez has gladly done so with a smile on his face.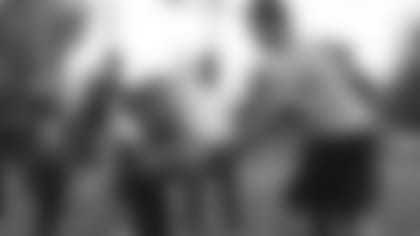 The former USC and New York Jets quarterback arrived here in Philadelphia just this past offseason and was greeted by not only the Eagles' organization, but also the community. He was urgently interested in giving back, so he went and spoke with Holly Hubbard, the team's community relations coordinator, about opportunities to help within the community. Hubbard explained to Sanchez that were many different approaches that the Eagles take within the community as he could focus on one cause and run with that or that he could follow in the footsteps of teammate Bennie Logan, the Eagles' community captain on defense, and attend many different events.
"I want to hop on the Benny Logan train" is what Sanchez said as he smiled. Right from the start, he knew that he wanted to change as many different people's lives as he could. While in Northern New Jersey with the Jets, where he played the first five seasons of his NFL career, Sanchez was instrumental in the community, as the surrounding area really battled through some tough times. During his tenure, he and the members of the Jets' organization were involved in helping victims and families affected by Hurricane Sandy as well as the Sandy Hook Elementary School shooting.
After donating his time to emergencies and disasters, Sanchez truly understands what he means to help people. He also appreciates that people within the community need help on a regular basis and not only when there is an emergency.
"I feel that the Eagles' organization does such a great job with having a set time every week. It has become part of my routine now and I really enjoy it." Sanchez said.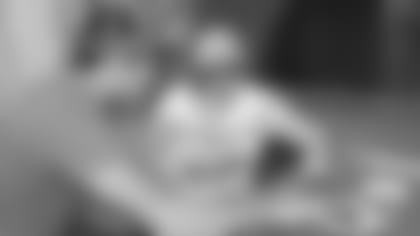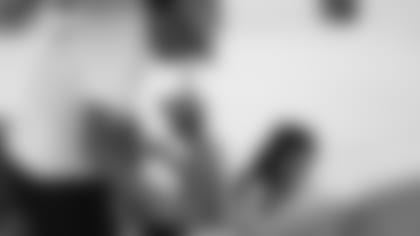 All of the hands-on help is what Sanchez really wants to do and it is what he enjoys. He understands that raising money for foundations is one thing, but actually getting out and acting is another.
"I guess with all of that being said," he continued, "I really like when you get out there and actually get your hands dirty, and I know all the players like it too."