The Dallas Cowboys dominated the Jacksonville Jaguars, winning 40-7. Dallas ran for 206 yards. The Jaguars had 204 total yards. That's domination. Jerry Jones and Jason Garrett finally saw the team they had been waiting to emerge.
Unfortunately for Jones, Garrett, and Cowboys fans, that game was an anomaly. Dallas has lost two games since then. The Cowboys are 3-1 in their last four contests. At a time when most teams are coming together to show who they really are, Dallas is falling apart.
That should be music to the ears of Eagles fans.
The problem is that the Eagles have been so inconsistent this year that they are only one game ahead of Dallas in the standings. That is what makes Sunday night's game so important.
A win for the Eagles puts them at 5-4, possibly tied for the division lead. The team would have some real momentum and optimism heading into the stretch run. An Eagles win would also all but eliminate Dallas from the playoff chase, as the Cowboys would fall to 3-6. Only a miracle run would save them.
Meanwhile, a Cowboys victory would make the Eagles and Cowboys both 4-5. Ugh. You do not want that to happen.
Dallas is a desperate team, to put it mildly. That would seem to give them an advantage. However, Dallas should have been desperate on Monday night against the Titans. That was a critical game.
The Cowboys showed no urgency. I don't mean running around in a frenetic, emotional manner. I'm talking about execution, handling the pressure of the situation. Dak Prescott threw an interception in the red zone. Brett Maher missed a short field goal. They allowed five sacks. They let the opponent convert 11 of 14 third-down chances. That is losing football with a capital L.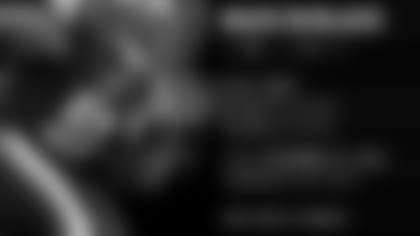 Now Dallas heads to Philadelphia without linebacker Sean Lee and left guard Connor Williams, making the challenge even harder. The Eagles are coming off a bye. They have newly acquired Golden Tate ready to make his Philly debut. This team is ready to roll.
Eagles players used the bye to rest and heal up. This is exactly why you want your bye week at midseason. Bodies are worn down. A week of rest and healing is invaluable.
Eagles coaches used the bye week to get a bit of rest, but they also had plenty of self-scouting to do. They studied the first eight games, looking for what worked and what didn't. Good teams learn from mistakes and make the right adjustments.
They also had the challenge of getting Tate ready to play. That meant teaching him parts of the playbook and getting him coached up on how the Eagles do things. Tate is here to help this team right away. The Eagles won't feed him a ton on Sunday night, but he will have some chances to make plays.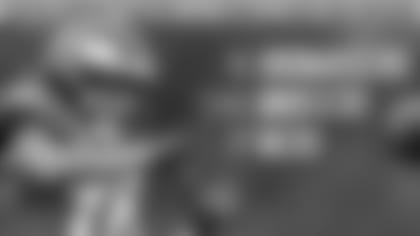 This game is going to be interesting. Dallas comes in with the No. 6 rushing attack in the NFL. The Eagles have the No. 2 run defense. Strength against strength. I don't expect the Eagles to shut down Ezekiel Elliott, but I think they can keep him under control.
On the flip side, Dallas has the 29th-ranked passing attack in the league. The Eagles have the 25th-ranked pass defense. The Eagles also have a banged-up secondary. This will be Prescott's chance to have a breakout game and at least temporarily silence his critics.
The Eagles can help by getting consistent pressure on Prescott. Dallas has allowed 28 sacks this year. The line has struggled to protect Prescott. There will be a backup at left guard with rookie Connor Williams. It will be interesting to see if Fletcher Cox lines up on that side more than usual.
I'm interested to see if Jim Schwartz will blitz more. He did that in London against the Jaguars but said a lot of that was due to the field conditions, which made it tough to rush the passer. Prescott is a very dangerous runner. In the past, Schwartz has said that one way to deal with a mobile quarterback is to blitz them.
We don't know what is going to happen in the slot. Cre'Von LeBlanc could be the man on the inside even though he was just claimed off waivers from the Lions this week. If so, he'll have to deal with Cole Beasley and Amari Cooper, the Cowboys' best receivers.
Rasul Douglas is prepared to start on the outside, with Jalen Mills not ready to return from his foot injury. This is a huge opportunity for Douglas. He has wanted more playing time all year. He'll show the coaches what he can do.
Dallas has a top-four defense, in both points and yards allowed. The Cowboys will present a major challenge for the Eagles' offense. As I've written in the past, Doug Pederson and his coaches seem to be at their best when gameplanning for highly ranked defenses. They embrace the challenge.
With no Lee in the middle, you could see a lot of RPOs. That would put pressure on the young linebackers to make good reads and get into the right spots. The Eagles will surely attack the middle of the field.
We all want to see how the Eagles line up when Tate, Nelson Agholor, and Alshon Jeffery are on the field together. Who will be outside? Who will be in the slot? It will be fun to see how the coaches use their new weapon.
When the Eagles' starters played Dallas last year, they ran for 215 yards in the 37-9 win on the road. That fact won't be lost on coaches for either team. Rookie Josh Adams is coming off his best game. His 61 yards last week were the third-highest total by an Eagles running back this year. Jay Ajayi had two games better than that, but no one else on the roster has. I expect the coaches to give Adams a chance to show what he can do.
Carson Wentz and his runners and receivers will only play well if the line can win the battle up front. Lane Johnson will be dealing with a knee injury. That would be tough in any week but is compounded by the fact he's facing Demarcus Lawrence, one of the best edge rushers in the league.
This is a critical game for both teams. One of them will handle the pressure better. One of them will do a better job of avoiding mistakes. One of them will make plays. That team will win on Sunday night.