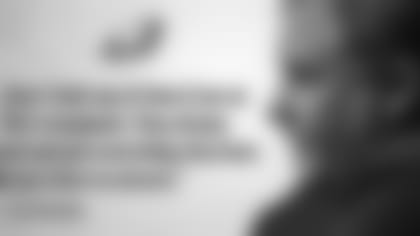 It would be easy to blame Sunday's heartbreaking 23-20 loss to the Redskins on miscues in the game's final minutes, when Washington drove 90 yards in 15 plays to set up a game-winning 4-yard touchdown pass from Kirk Cousins to Pierre Garcon. But in reality, the game was decided long before that final drive.
It was decided when kicker Caleb Sturgis missed a 33-yard field goal early in the game and followed that up with a missed extra point in the third quarter. When rookie wideout Nelson Agholor mishandled a pitch from running back Ryan Mathews on a reverse to give away the ball just as the offense was beginning to pick up steam in the second quarter, that too dug the Eagles into a deeper hole. And each and every drop by a Philadelphia receiver chipped away ever so slightly at the team's chances of holding on to its tenuous lead and improving to 2-2 on the year.
Sure, it would be easy to question the resolve of a now 1-3 team that was picked by some analysts as a legitimate playoff contender before the season began. But head coach Chip Kelly insists that a lack of effort is not the problem.
"We're not executing," he said flatly when asked why the team has struggled so unexpectedly through the first quarter of the season. "What I told them after the game is that I don't fault any of them from an effort standpoint. I think they all play hard. They all give you everything they've got, but there's certain things we've got to execute."
Sam Bradford put together his best game as an Eagle, completing 15-of-28 passes despite a handful of dropped balls and finishing with 270 yards, three touchdowns and no interceptions. His 122.6 passer rating was nearly 50 points higher than his second best this year, a 77.1 mark set in the team's season-opener against Atlanta.
Kelly believes in Bradford, who's shown flashes of brilliance at times early this season but has struggled with consistency, and blames some of his struggles on issues with pass protection.
"In the second half, we protected Sam better and gave him an opportunity to throw the football, and you saw what he could do," the third-year head coach said. "We didn't do a good job in the first half of protecting Sam."
In the opening 30 minutes of the game, Philadelphia mustered just five completions on 10 attempts for 74 yards. All three passing touchdowns came in the second half, as did 196 of Bradford's 270 passing yards.
After playing three of their first four games on the road, the Eagles return to Lincoln Financial Field next week to host the 0-3 New Orleans Saints, who square off against Dallas on Sunday Night Football. After that, it's a Week 6 meeting with the division-rival Giants on Monday Night Football for Philadelphia. Back-to-back wins would bring the Eagles to 3-3 in an NFC East division that is still wide open.
But Kelly isn't looking too far ahead, or too far behind. He's focused on correcting the errors that have plagued the team through three weeks, but doesn't want to harp on the hole they've dug for itself.
"I don't think we're concerned with all that," he said of the team's playoff odds through Week 4. "We've just got to go win a football game."
The extreme weather couldn't keep the Eagles from traveling to Washington for their Week 4 match up. View the full gallery here...