Head coach Chip Kelly received the Greasy Neale Award from the Maxwell Football Club at Revel Casino in Atlantic City, N.J. on Friday night which is given to the best professional coach. Kelly was the first rookie head coach in franchise history to win a division title as he took a 4-12 team and immediately turned it into a winner with a 10-6 mark in 2013.
"It's just recognition of your team. I look at it more of a team award. It's the quintessential team game," Kelly said deflecting the praise that comes from winning such an honor. "It takes so many different people for us to go from 4-12 to 10-6. I think it's more of recognition of that than it is of an individual."
Friday also marked the end of a frenetic week for the Eagles, who added pieces in all three phases of the game. On offense, the Eagles acquired all-purpose running back Darren Sproles from the New Orleans Saints. The defense was strengthened with the additions of safeties Malcolm Jenkins and Chris Maragos, linebacker Bryan Braman and cornerback Nolan Carroll. Even the special teams received a boost with the re-signing of punter Donnie Jones. Plus, most of the aforementioned players have extensive experience on special teams as well.
Even with just one year in the NFL, Kelly realizes that it's a "year-to-year league." Teams that are great one year can sputter the next. And teams, like the Eagles in 2013, can rebound in a single season. That's why all of these moves are made with the mindset to create the best team possible. Kelly said that the Eagles are going to be built just to specifically match up against a particular foe.
"We're trying to put the best football team together," Kelly said. "You need to be built for the long haul. You better have a lot of tools in your toolbox because you're going to see a lot of different looks."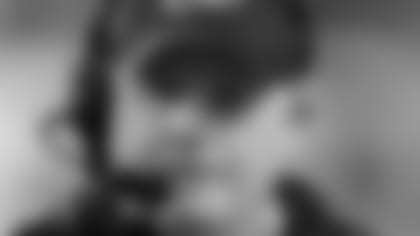 The Eagles transitioned from a 4-3 to a 3-4 defense in Kelly's first year. The unit made strides under coordinator Bill Davis. At one point, the Eagles allowed fewer than 22 points in nine straight contests. However, the defense did allow 69 plays of 20 yards or more, including 11 touchdowns. Kelly cited communication breakdowns as a reason for some of those big plays. That's one of the reasons that Jenkins, a sixth-year veteran who was a captain on defense during his time with the Saints, was the team's top target at the safety position.
"You've got to have a guy back there that's the quarterback of the back end and can really make the decisions that have to be made to put us in the right coverage, to put us in the right situation to make plays," Kelly said of Jenkins, whom he called a "student of the game."
The aspect of Jenkins' game that made him "the right guy" for the Eagles is first and foremost his versatility. Jenkins was drafted as a cornerback in 2009 and converted to safety in 2010.
"When you play against guys like Peyton Manning, you better not always have the same guy doing the same thing," Kelly said of the Broncos quarterback, who was also honored by the Maxwell Club on Friday. "The more versatile your guys are, I think he can cover. He can play man because he's got the corner skills. He can play free safety because he has range, but he can also play down in the box."
Jenkins' teammate in New Orleans, Sproles, came to the Eagles in a trade on Thursday. Earlier on Friday, the Eagles signed Sproles to a two-year extension through 2016. And like Jenkins, Sproles versatility is a boon for Kelly and the Eagles. He will "take a little load off" of All-Pro running back LeSean McCoy in the run game. Sproles' return ability is "a huge bonus" as well.
"When you get a chance to add someone like that to your roster, it gives you a lot more opportunities," Kelly said.
"I watched him in person against us. I know talking to our defensive coaches what their concern was when they had to defend him. I think he's a really good football player and the fact that we got to add him, I think he's a piece of the puzzle for us on the offensive side of the football."
Of all the moves the Eagles have made of late, Kelly said the best ones were the deals that kept the players he coached last season in the fold even longer - the new deals for center Jason Kelce, tackle Jason Peters, wide receivers Riley Cooper and Jeremy Maclin and Jones at punter.
"We signed our good players back before they got an opportunity to go to free agency," Kelly said.
Kelly admitted that there is still work to be done as he won't see the new players in action until they report for the Offseason Conditioning Program on April 21. The Eagles addressed some important areas in free agency, but the answer for every question simply isn't available.
"You could have pie in the sky, we want this, this, this and this, but is it available?" Kelly remarked.
"I don't think price tag has ever been an issue, especially with Mr. (Jeffrey) Lurie. It's not how we talk about things. It's who fits in terms of what we do on either side of the ball and where do they fit special teams-wise and all of those things."