Monday night's game against the Washington Commanders is going to be extra special for Jemal Singleton.
No, not because it's in prime time. No, not because it's against a division rival.
It's the annual Salute to Service game and Singleton understands what this means to the men and women of our Armed Forces and their families.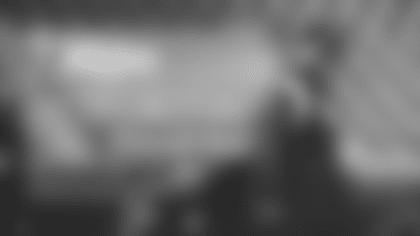 "Unless you've lived that life a little bit, you don't always completely understand what the family goes through," Singleton said. "I think we have a pretty good picture of when our airmen and our soldiers and Marines are out and they're deployed, but you don't realize that there's a family that has sons or daughters or husbands or wives that are at home still holding down the fort.
"And it's not like a weekend thing, sometimes they're gone for months at a time and that's tough on a family to do that. I think that's a big piece of it, being able to help those families and just bring light to the fact that there's two missions going on, there's the one that the soldiers are fighting and then there's the one that the family is doing at home."
Singleton knows what the military lifestyle is all about. His father, Gary, is a retired Air Force sergeant who met Singleton's mother, Mary, while deployed in England. Singleton was born on a military base in Incirlik, Turkey, and lived in England and Germany before settling in the United States.
Looking to follow in his father's footsteps and become a fighter pilot, Singleton attended the Air Force Academy, where he became one of the most decorated football players in school history. Singleton was a two-time captain at running back who helped the Falcons win 10 games in back-to-back seasons for the first time in school history. In 1998, Singleton was a part of the Falcons team that captured its first outright conference title, finishing with a 12-1 record that was capped off by an Oahu Bowl win over Washington.
"A lot of great wins, but some even greater people. Military builds a pretty tight bond, I can tell you that," said Singleton, sporting a dry-fit, long-sleeved T-shirt that read Semper Supra while preparing for Monday night's game in his office at the NovaCare Complex. The Latin phrase translates to "always above," the official march of the Space Force, which operates under the Air Force.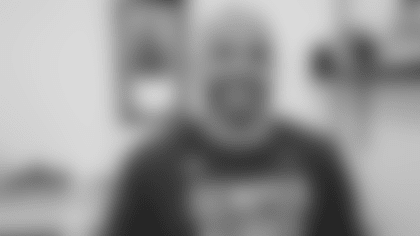 The Eagles' nominee for the NFL's Salute to Service Award, Singleton entered the coaching ranks after graduating from the Air Force Academy and quickly found himself at a career crossroads. He knew that he couldn't be a coach and a pilot. The answer was simple.
"When I got a chance to coach, I realized that I can't live without this game in my life," he said.
Before he could fully commit to coaching, Singleton honored his military commitment. He spent two years at Little Rock (Arkansas) Air Force Base, where he served as the Chief of Media Relations. He was deployed to Tbilisi, Georgia, in support of the Georgia Train and Equip Program, aimed at increasing the capabilities of the Georgian Armed Forces. In 2003, he returned to the Air Force Academy to serve as the Executive Officer for former Director of Athletics, Ret. Col. Randy Spetman, before joining the Air Force Football coaching staff.
"I got to coach for the guy I played for. Fisher DeBerry is an amazing man, amazing person," Singleton said. "A lot of my early-on coaching came from him, just from his impact on my life and the opportunity to coach for a guy you played for was unbelievable and he's a Hall of Fame coach. He's the winningest coach in Air Force history. He just truly cared more about the type of man you became than what type of football player you became. I think that's something that I've always kind of kept in my heart, to try and coach not the player, but the man as well."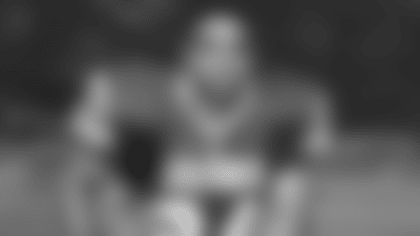 The attention to detail and strict regimen that Singleton learned from his father and during his own service helped shape his coaching philosophy, but being a leader is so much more than just barking orders.
"At the end of the day, there's a lot of football involved, but there's a lot more relationship building that's involved in the coaching aspect and that's probably the biggest piece," Singleton said. "I've always felt that it's hard to lead people that you don't have a relationship with, so building that relationship allows you to lead them maybe a little bit tougher, a little bit harder, and a little bit stronger than if you don't have that relationship built.
"I think when you look at the greatest leaders in service history, they've had a knack of how to connect with the troops. A good foundation of leadership is not only command and control, but trust and inspire."
Singleton recalls his time at Air Force fondly, referring to it as his "second home." The Thursday night win over Houston allowed Singleton to watch Air Force beat Army to win the Commander-in-Chief's Trophy on television last weekend. On Monday night, Singleton will host a family at the game on behalf of TAPS – which stands for Tragedy Assistance Program for Survivors, a foundation that provides resources to those who are grieving the loss of someone who made the ultimate sacrifice.
"The military has affected who I am as a person, who I am as a husband, and just the lifestyle that I was able to grow up in," Singleton said. "The Eagles have just been phenomenal in community outreach. The number of things that they do for the military community makes me proud to be a part of this organization."