Tight end James Casey was the Eagles' first target in free agency, the apple of head coach Chip Kelly's eye and a prototypical Swiss Army knife-type of weapon. The 6-foot-3, 245-pound Casey is listed as a tight end, but he is really a positional hybrid, and his role within the Eagles offense will be multi-faceted and expansive. Casey will line up all over the formation and be used as both a receiver and blocker (but most often as a receiver). It could be that he lines up at different positions for a succession of snaps one right after the other – first at tight end, the next at fullback, then in the slot or split wide. Maybe he will even line up at running back or as the shotgun quarterback, like he did on occasion during his college days at Rice University.
There are a bunch of buzz words when it comes to Kelly and what he wants in his players, but none more prevalent than "versatile." It's not just about what a player can do, but where he can do it. That's what drew Kelly to Casey and gave the football world its first clue as to how the new coach wants to define his NFL offense.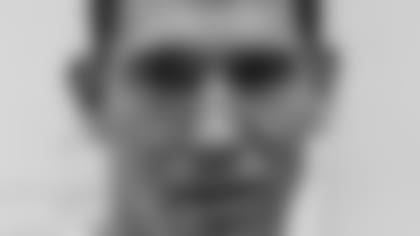 "I believe a tight end in the NFL inherently has got to be a versatile guy," Casey said."He's got to be able to block at the end of the line of scrimmage in the run game, and he's got to be able to run routes like a wide receiver and get in the backfield sometimes and be like a lead blocker. That's what I pride myself on, is being versatile, and that's one of the big reasons that intrigued me to want to come to Philadelphia, with Chip Kelly and how he's going to use me in different roles."
Casey understands what made him such an attractive target and is ready to excel in an offense more committed to showcasing his skills. He posted career highs in receptions (34), yards (330) and touchdowns (3) in 2012. Expect Casey to improve upon those totals and post career highs again this season. He is not only a capable receiver with soft hands, but also dangerous in the open field when he has the ball in his grasp. Casey has the speed to run away from defenders, as well as the elusiveness to make would-be tacklers miss in space and the power to simply bowl them over.
When asked about the arthroscopic surgery on his right knee that forced him to miss OTAs and the June minicamp, Casey said his "knee is 100 percent" and has been for a while, that he's healthy and a "full go" for Training Camp.
As far as Training Camp and getting the 2013 campaign started, Casey admitted "there's a lot of excitement in the building." There's a lot of excitement outside the building, around the team and amongst the fans, too. Everyone cannot wait to get this new era of Eagles football underway.